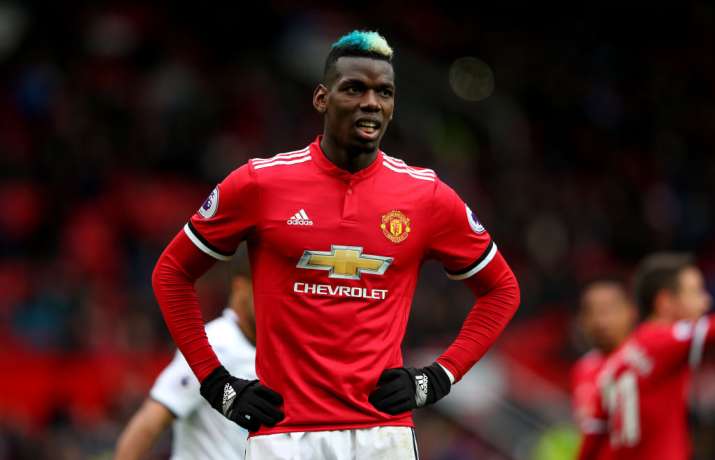 Manchester United midfielder Paul Pogba is uncertain about his long-term future at Old Trafford after his relations with manager Jose Mourinho has taken a turn for the worse. The France international hasn't been on the Portuguese's good books for more than half of the season which has seen him on the bench for a few matches in the English Premier League.
"There were times when I wasn't playing, I was on the bench," Pogba was quoted as saying by French cable television channel Canal+. 
Pogba, who has been included in the France international football squad for the 2018 World Cup, said that a player and a coach don't have to be 'best friends'.
"People talked about it a lot. They thought things weren't going well, but a coach and a player don't have to be best friends. We don't have to go to a restaurant together," he added.
There was a lot of talk throughout the 2017-18 season that Pogba and Mourinho were at loggerheads with the former getting dropped now and then.
"I had some little niggles, too. ... Football is all in the head. He put me on the bench, I respond on the pitch, I give my all every time."
Manchester United had a chance to lift a piece of silverware at the end of the season but squandered the chance as they lost to rivals Chelsea in the FA Cup final, applying more pressure on Mourinho's decisions. The Portuguese coach is expected to see off a few players in the summer transfer window which include Luke Shaw, Marouane Fellaini and Anthony Martial. 
On his future with the club, Pogba said, "You're never sure of anything, (but) contractually, it's certain, yes."
"He's just the same, he's crazy," said Pogba, who was then asked to compare himself with Mourinho. "He's crazier, because he can be. As a player, you can't just do what you want."
In the two seasons the pair have been together in Manchester, Pogba acknowledged he had improved under Mourinho.
"He has made me progress in terms of leadership," he said. "I had the captain's armband with Mourinho. It's the first time at a club. It's important for me. It's helped me grow to become a leader for the France team, too."
(With IANS Inputs)