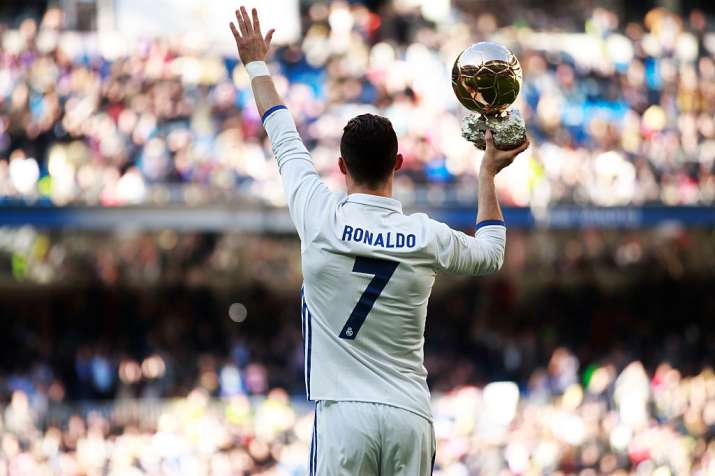 Seven is considered as one of the luckiest numbers but there is one man who wishes to attain the two biggest accomplishments of his life with the number '7'. Cristiano Ronaldo expressed his desire to win seven Ballon d'Ors and have seven children, before retiring. The 32-year old superstar has always been fascinated with the No.7, which explains his jersey number or as football fans know the star, CR7. 
The 32-years-old has already bagged four Ballon d'Or awards to his name in the senior career-span of 15 years. Ronaldo is pipped to bag his fifth one after recently winning the FIFA Best Player and UEFA Best player award which will equalise his arch-rival Lionel Messi's tally.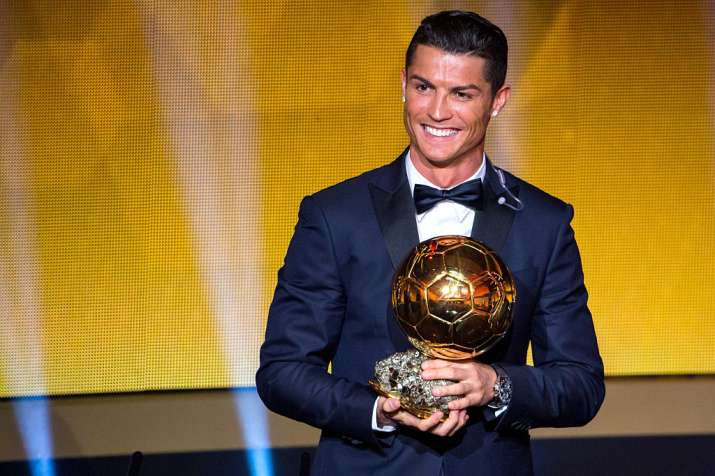 The Real Madrid forward, who recently became a father to his fourth child said he wishes to add three more to the family. Ronaldo has a son named, Cristiano Junior, who is the eldest, two children from a surrogate mother, Mateo and Eva Maria and the latest addition to the clan, Alana Martina.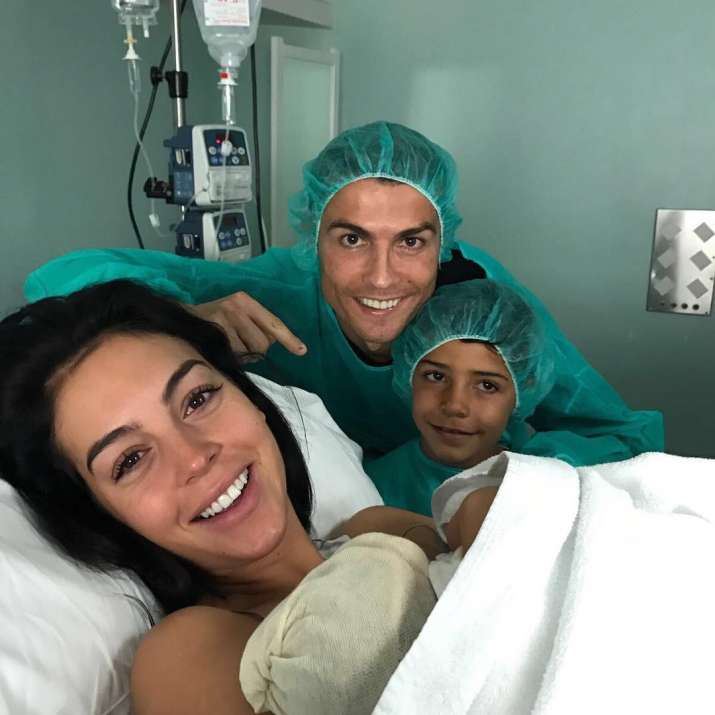 "I want seven children and the same number of Ballon d'Or (awards)," said Ronaldo as media reports suggest.
"That means that I do not intend to stop there. As long as I play, I will win all I can win. My dream is the fifth Ballon d'Or, and next year there will be another one to go," Ronaldo added. 
The Los Blancos winger has set his eyes on a septenary tally of awards and children, but the former seems a bit tad out of the equation. Ronaldo has rejected a new contract with the Vikings and wishes to leave next summer. As media reports suggest, the Portuguese is not happy with Real Madrid President, Florentina Perez's management and Zidane's handling of the squad. 
Ronaldo is currently going through a dry patch and seems to have misplaced his shooting boots as the forwards stats this season till now is not going to help him achieve his fifth Ballon d'Or as he has scored just once in the seven matches. Real Madrid lost to Girona, a team which came from the second division, lost their first match after 44 games in the Champions League group stage when Tottenham Hotspurs handed the defending title holders a 3-1 loss. Ronaldo managed to tap in a shot at Wembley but the loss was enough to put off the forward.  
As Real make slow strides in the league, their nemesis FC Barcelona currently top the table and are unbeaten. Messi has been on goal-spree with 12 goals in the league.
Ronaldo gave his opinion on the rising and threatening PSG who aim to win the UCL this year after splashing the green in Europe to bring in Neymar and Kylian Mbappe. Daniel Alves came in for free but has made an instant impact in France. 
Ronaldo asserted that Real Madrid are not afraid to take on Paris Saint-Germain in the Champions League and are aiming to finish on top of the table. 
"I'm not afraid of PSG, we're the defending champions two years in a row, we have to respect that, we would prefer to finish first in the group, but the important thing is first of all qualification," Ronaldo said. 
Real have a long way ahead of them and will look to defend their title against emerging competition arising from all sides. Ronaldo will have to make a point in the big clash against Atletico in the Madrid derby this Saturday on November 18. 
(With IANS Inputs)