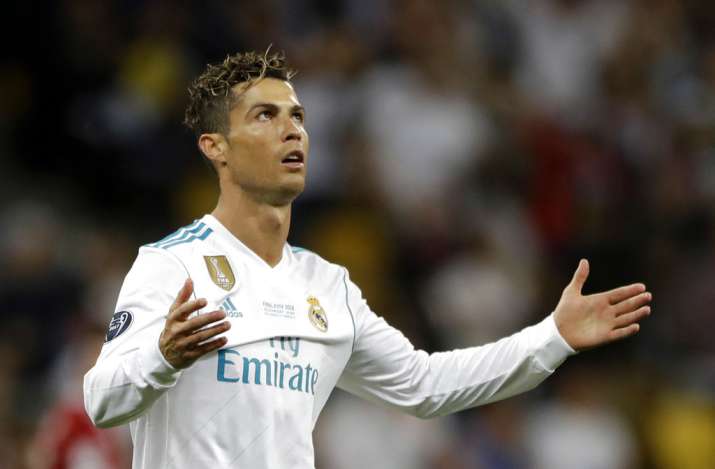 Despite Real Madrid making history by winning the UEFA Champions League thrice in a row, the Santiago Bernabeu camp has a few unhappy faces around and one of them is none other than the winner of five Ballon d'Or's, Cristiano Ronaldo. 
According to Spanish newspaper MARCA, reports have revealed that Madrid's director general Jose Angel Sanchez had a meeting with Ronaldo's agent, Jorge Mendes, last Tuesday where he explained that the club was not ready to meet the Portuguese's demands over a new deal.
There have also been plenty of disagreements with club director Florentino Perez over Ronaldo's new contract in the past season and with that, certain questions have been raised over the 33-year old's future from here on.
In an eventful 2017/18 season for Real Madrid, the Los Blancos saw their coach Zinedine Zidane step down after leading them to become kings of Europe thrice and to add more misery, two of their star strikers are on the verge of leaving Spain, i.e Ronaldo and Welshman Gareth Bale.
It is learnt that Ronaldo is discontent with the priority being shifted to bringing in Paris Saint Germain winger and the most expensive player, Neymar, to Madrid. 
A week earlier, Ronaldo's mother told SGR Sport that she would prefer him to return to Manchester United.
United coach Jose Mourinho in the past has ruled out any incidents relating to Ronaldo making a move to Old Trafford. However, United have their eyes on bringing in Bale to United from Madrid and can make a move anytime soon when the transfer window opens.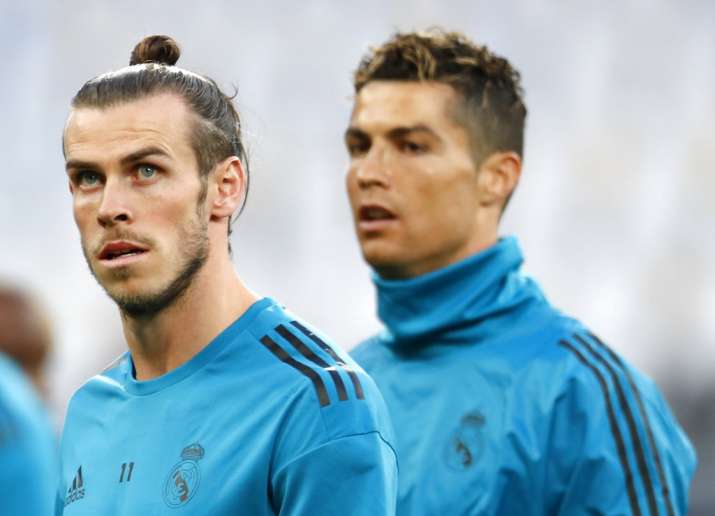 After his superb performance in the Champions League finals, Bale scored a brace and a spectacular overhead kick to leave everyone astonished, including Ronaldo which has led Real Madrid to slap a confound price tag of 200 Million Euros.
Ronaldo is expected to start making decisions about his future later as he leads Portugal in the FIFA World Cup in Russia.