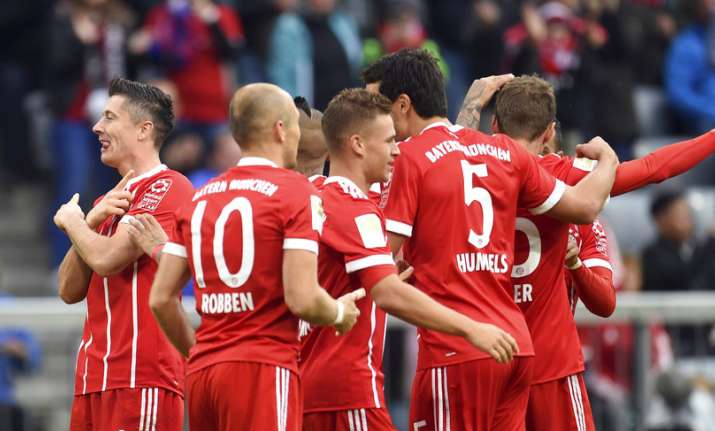 Bayern Munich shrugged off a couple of lacklustre performances by routing Mainz 4-0 in the Bundesliga to start its traditional Oktoberfest celebrations on Saturday. Robert Lewandowski marked his 100th league appearance for Bayern with his 81st and 82nd goals, which came on the first day of the 184th beer festival. Bayern players traditionally go on an annual team visit to Oktoberfest, which ends on October. 3.
On the field, Bayern needed to show a reaction after last week's loss at Hoffenheim and an uninspired Champions League opener against 10-man Anderlecht on Tuesday and the home side wasted little time in breaking the visitors' resistance.
Mainz, the last side to beat Bayern at home in March 2016, at no stage looked like doing it again.
"We were never 100 percent satisfied the last few weeks. It was obvious there was room for improvement, and today we had a game where we performed better, perhaps a bit more like a team," Thomas Muller said.
Muller claimed his first goal of the season after 10 minutes, though Arjen Robben provided a decisive deflection.
Robben scored minutes later, a rare goal with his right foot after Joshua Kimmich sent him through. The Dutch winger ran to the sideline to celebrate with substitute Franck Ribery, suggesting Tuesday's frustration was over. Ribery threw his jersey at the dugout after he was taken off against Anderlecht, and Robben sharply criticized the team's performance.
Five minutes into the second half, Lewandowski slid in to meet Muller's cross.
The Polish striker wasn't satisfied with that, claiming his second of the day with a brilliant header inside the far post with just over 10 minutes remaining.