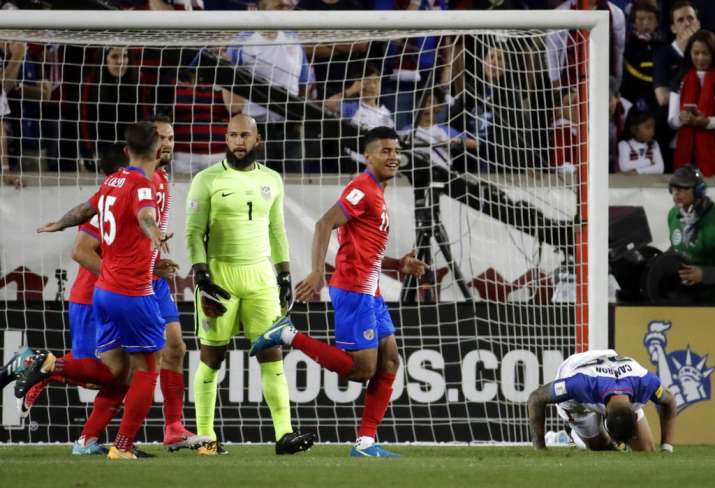 Mexico have placed their seat to the 2018 World Cup in Russia as the defeated Panama by a narrow win of 1-0. Hirving Lozano's header in the 53rd minute was enough for Mexico to seal victory over Panama and claim one of the three automatic qualifying spots in the CONCACAF group to seal their place at the 2018 World Cup in Russia.
Coach Juan Carlos Osorio has drilled this Mexican team to be watertight at the back, and despite home fans baying for more excitement and offensive action, the performance was enough to take the three points as media reports suggest.
Mexico are now three points clear of Costa Rica at the top of the CONCACAF qualifying group after Los Ticos beat the United States 2-0 earlier on Friday.
With another stunning home loss, the United States' hopes of reaching an eighth straight World Cup berth are in peril.
Marco Urena took advantage of defensive mistakes to score in the 30th and 82nd minutes, giving Costa Rica a 2-0 win on Friday night that brought the Americans' resurgence under coach Bruce Arena to a crashing thud.
Mexico leads the final round of the North and Central American and Caribbean region with 17 points and clinched Friday night, and Costa Rica is second with 14.
(Agency Reports).