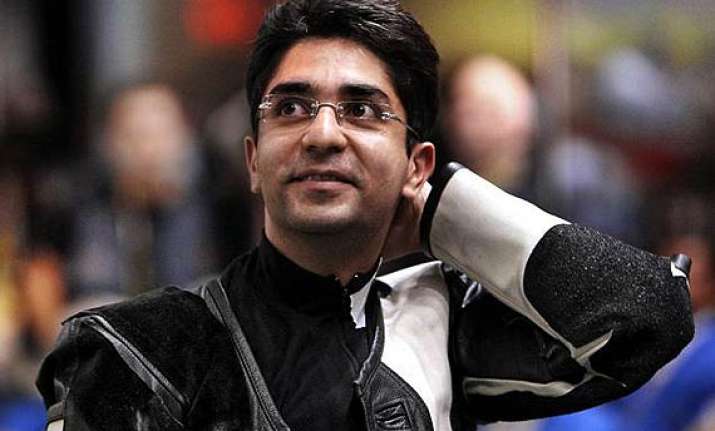 New Delhi:  India's only individual Olympic gold medalist  has disclosed the fact that he has thought of 'quitting' the game of shooting many times in the past.
Abhinav said that there were times in his life which were full of frustrations and nervousness but it was the moral support that he got from his parents that motivated him to continue with the game.
He disclosed this fact while he was addressing a conference which was organised by Confederation of Indian Industry (CII).
Speaking about his selection for the 2014 Commonwealth Games, he said, "Although this is my fifth Commonwealth Games, for me every game is my first game and the desire to win increases with every match I play."
Bindra further said that during the initial days of his game he had to work hard as there was no proper infrastructure that would encourage a game of shooting in India.
He said "Life is full of ups and downs, so one should lay focus on hard work and enjoy the journey rather than the final outcome or the medal."
He said the government should lay special emphasis on "restructuring the legislatory framework" if they are to bring about a change in the country's sporting scene.
Bindra said that his key to success is passion, desire and never say die spirit makes one achieve the greatest heights of success in any field. "I remember undergoing rigorous practice at the age of 13.