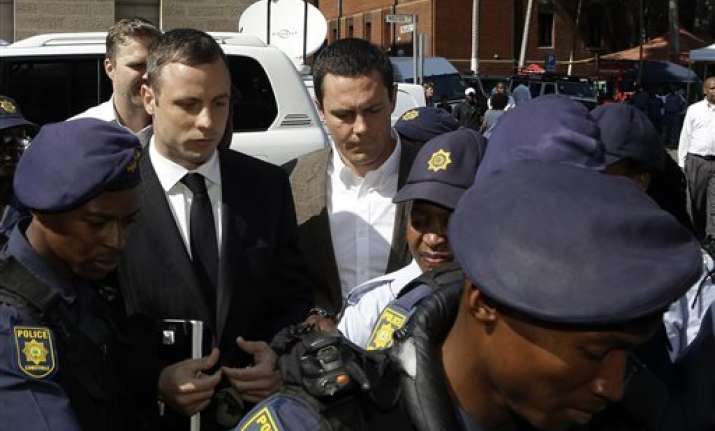 Pretoria, South Africa: A psychologist is testifying on the first day of the sentencing portion of the trial of Oscar Pistorius, who was convicted last month of culpable homicide for shooting girlfriend Reeva Steenkamp.
   
Dr. Lore Hartzenberg, who has met with Pistorius, was called Monday by the defense. The runner's legal team hopes to persuade Judge Thokozile Masipa to be lenient when she sentences Pistorius after several days of legal argument and testimony.
   
Sentences for culpable homicide -- negligent killing -- can range from a suspended sentence and a fine to as many as 15 years in prison.
   
Pistorius, once a celebrated athlete who ran in the 2012 Olympics, was charged with premeditated murder but Masipa instead found him guilty of the lesser charge.