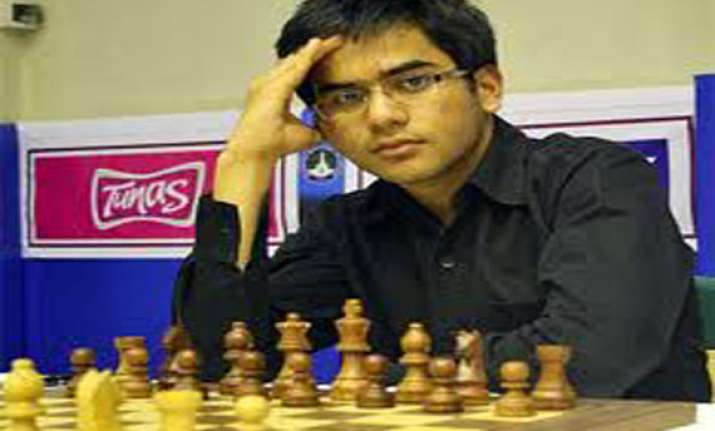 Capelle-Le-Grande (France), Mar 3: Grandmaster Parimarjan Negi finished in a tie for the top spot with seven other GMs in the 29th edition of the Capelle-a-Grande tournament.
Negi settled for a draw with Sergey Fedorchuk in the final round of the event that featured 76 Grandmasters in a field of 563 players.
Negi scored seven out of nine in the event played over a Swiss System.
Interestingly, Negi had tied with fellow Indian P Harikrishna in the same event last year, and lost out the Trophy in a tie-break.
The same happened this time as Negi was placed second on the basis of tie-break points with GM Sugirov Sanan of Russia.
Negi (2638) received 1700 euros from the prize kitty and will gain about eight ELO points from the event.
Negi remained unbeaten, winning five games and drawing four for a solid result.
Top seeded Krishnan Sasikiran had a poor outing finishing well below his seeding in 44th place with six out of nine points.
Sasikiran had four wins, one loss and four draws.
Another Indian player G N Gopal also had a disappointing tournament scoring 2.5 in 9 rounds.
The GMs tying with Negi were Sjugirov, Maxim Rodshtein (2616), Sergey Fedorchuk (2643), Eric Hansen (2557), Jianu Vlad-Cristian (2500) and Alexei Fedoroc (2576) and Yuri Vovk (2594).