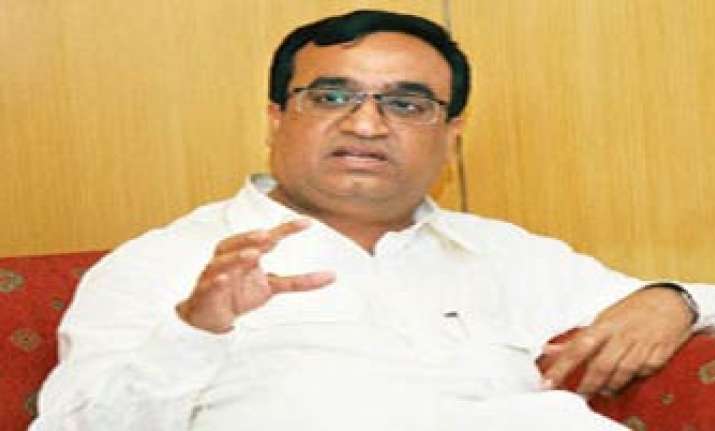 New Delhi, Feb 26 :  After intense speculation, Sports Minister Ajay Maken has decided to give the closing ceremony of the 34th National Games a miss today, citing "preoccupation with current parliament session" as the reason.
Since yesterday, there were doubts about Maken's travel to Ranchi for the National Games closing ceremony today apparently because he doesn't want to share the platform with sacked Commonwealth Games Organising Committee chief Suresh Kalmadi, who will be present there in his capacity as president of the Indian Olympic Association.
But the Sports Minister cleared the air this morning in a statement, saying, "On account of my preoccupation with some pressing issues concerned with the current session of Parliament, I am unable to go to Ranchi for the National Games today."
Maken yesterday said that he was still undecided whether to attend the closing ceremony or not.On being persistently asked by reporters outside the Parliament yesterday that whether his reservations about attending the ceremony had anything to do with Kalmadi's presence there, Maken said, "There are 24 hours for me to
decide on it."
Kalmadi is facing a CBI probe over alleged irregularities in the conduct of the Commonwealth Games.Most of his aides, including Lalit Bhanot, VK Verma and TS Darbari, have been arrested and there has been talk for some time now that the CBI is slowly and steadily tightening the noose around Kalmadi's neck too. PTI