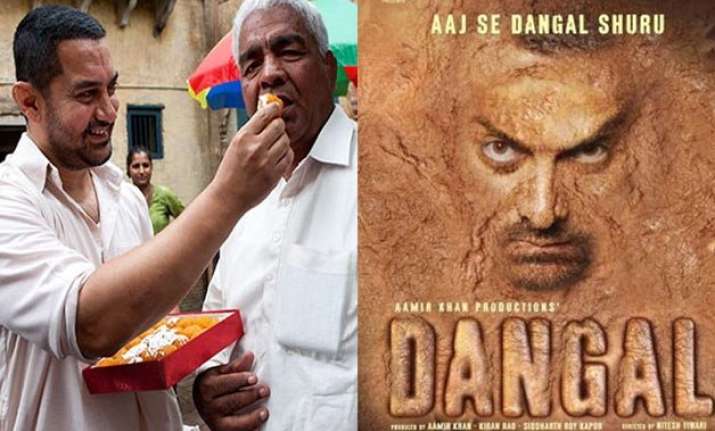 New Delhi: Remember the old days when girls had to live a very oppressive life, when they were ignored and suppressed at every step. Books were touted as their enemies and household chores the only objective of their lives. Marrying them off at a tender age was considered as the ultimate way of getting rid of their burden.
But amidst this male chauvinist society there was a man who had a very distinct thinking.
This man is Mahabir Phogat, a national level wrestler, who fought all the odds and turned his four daughters into national level wrestlers.
While Mahabir is a true inspiration for the society, even Bollywood industry was amazed by his determination so much that a film is being made on his life.
Yes we are talking about Aamir Khan's upcoming film 'Dangal' where Aamir will be portraying the role of Mahabir Phogat.
The shooting of the film has just begun but it has already created a sense of curiosity regarding movie's storyline and its inspiration Mahabir Phogat.
To give you some insights about Indian wrestling's unsung hero, here we bring some interesting facts about Mahabir Phogat and his struggle for his four daughters.
1. Mahabir Phogat was born in Bhiwani and his father was a wrestler himself. At the young age of 10-11 years, Mahabir used to visit the wrestling stadium known as 'akhada' along with his father and gradually built up keen interest in the sport. By the time Mahabir turned 15, he had already mastered several tricks of wrestling and could easily defeat the senior wrestlers.
2. In 1979, Mahabir joined the 'Chandgiram Akhada' in Delhi and that is when his actual training began. After two-three years of training, he got married to Daya Kaur. Mahabir was associated with 'Chandgiram Akhada' for over 5 years and had even played wrestling at the national level. However, just after a year of his marriage, he left wrestling and came back to his native place.
3. In December 1988, the Phogat couple was blessed with a girl – Geeta. This was when Mahabir decided to make his daughter a successful wrestler and that was when his struggle commenced. He used to take Geeta along with him every time he visited the 'akhada'. However, this didn't go well with other people, and soon he was being suppressed for bringing a girl in the 'akhada'.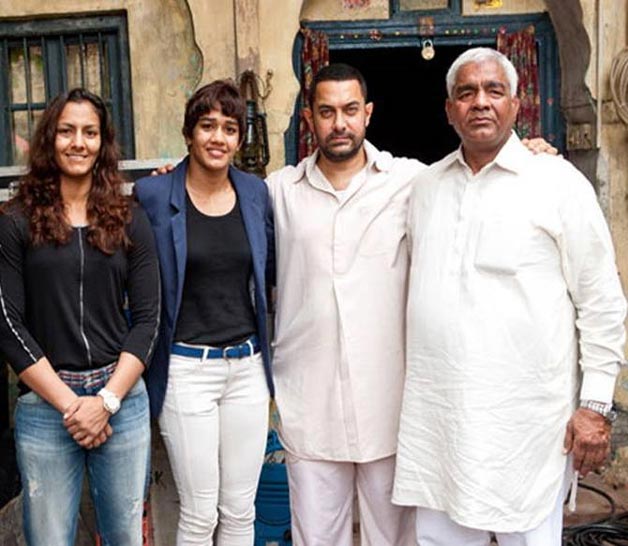 4. Mahabir was determined, and in 2000 he made his own 'akhada' in house. By this time he was father of another three daughters – Babita, Ritu and Sangeeta. He made it a routine to do exercise at 4 a.m in the morning and also practice the several tricks of wrestling at his own 'akhada'.
5. By the time, Geeta turned 11, Mahabir started training her and so was the case with Babita who too was following her elder sister's footsteps.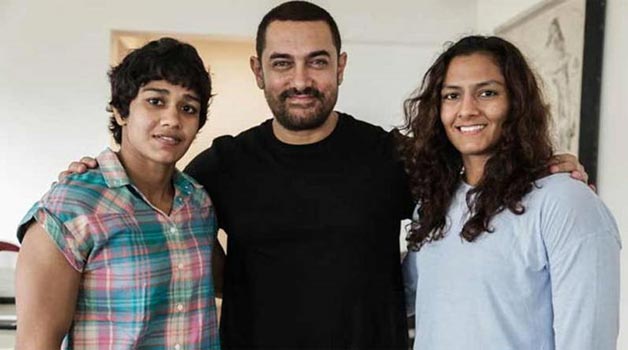 6. Initially, he had to go through a lot of oppression from the society. Both Geeta and Babita were not allowed to enter the 'akhadas'. However, after much struggle, they got a chance to prove themselves. The girls did it well and won a match in their village. This was no less than a new beginning for Mahabir Phogat.
7. However, things were still complicated for the Phogat family – financial problems, suppression from relatives and society and the endless taunts, but nothing could change Mahabir's will and his wife Daya supportedly him unconditionally.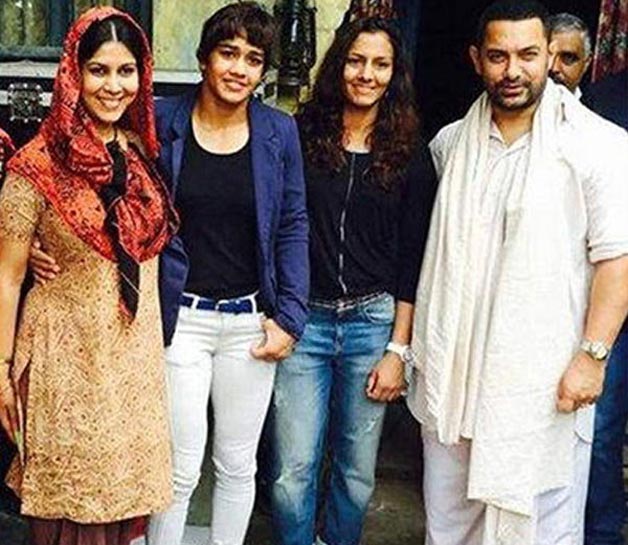 8. Mahabir's struggle paid of well. Geeta Phogat became the first woman ever to participate in London Olympics 2012. An 'Arjun Awardee' Geeta had also won a gold medal in 2010 Commonwealth Games.
9. Mahabir has also trained two of his nieces – Vinesh and Priyanka, who too are national level wrestlers. While Babita and Vinesh had won gold medals in 2014 Commonwealth Games, Ritu, Priyanka and Sangeeta have won several medals at various national-international events. And now all the six ladies have their eyes on Rio Olympics.
10. Apart from four daughters, Mahabir Phogat also has a 15 year old son Dushyant, who too wants to be a successful wrestler like his elder sisters.
Well, no wonder why Aamir Khan seems so inspired by this man. He truly deserves all the appreciation for fighting up all the odds for his daughters and making them what they are today.