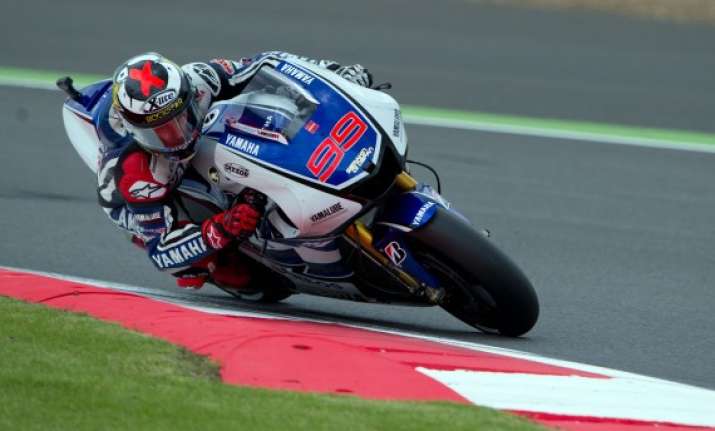 Silverstone (England), Jun 17:
Yamaha rider Jorge Lorenzo extended his lead in the MotoGP standings by securing a convincing victory in the British Grand Prix at Silverstone on Sunday.
Starting fourth on the grid, Lorenzo moved through the field to win his fourth race in six this season and third in a row.
The Spaniard now has a 25-point lead in the overall standings over Australia's Casey Stoner, who finished second more than three seconds behind Lorenzo.
Lorenzo, who this week signed a new two-year contract with Yamaha, says "This season is just perfect."
Lorenzo dropped to sixth after a poor start but went in front for the first time at the halfway point. The lead changed hands five times in half a lap before Lorenzo pulled away decisively.