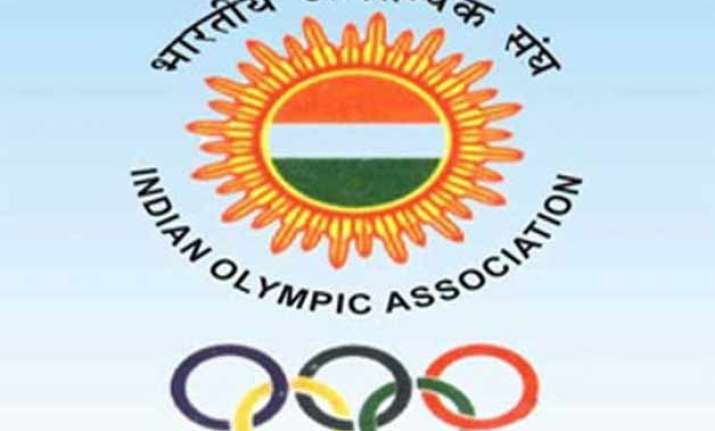 New Delhi: Just days after International Olympic Committee chief Thomas Bach's visit to the country, the factional feud within the Indian Olympic Association surfaced today with a top official demanding a Special General Body Meeting to propose a No Confidence Motion against incumbent president N Ramachandran.
Hockey India chief Narinder Batra today claimed that he has written to the IOA to move a No Confidence Motion against Ramachandran.
"Hockey India has written to the IOA to call a Special GBM at the earliest. We have three votes in the IOA General Body and all of us have expressed no confidence on N Ramachandran," Batra told PTI.
He said if the Special GBM is not called within a month, he will take the lead for a requisition meeting.
"Under the IOA Constitution, any National Sports Federation can request for a Special GBM and move a No Confidence Motion. I have the support of 66 per cent of the IOA General Body," he claimed.
According to the IOA constitution, a No Confidence Motion against the president, secretary general, treasurer and other executive council members can be passed if it has two-thirds majority of the members are present and voting.
The quorum for such a meeting will have to be three-fourths of the total strength of the IOA General Body entitled to vote.
The IOA General Body has 183 votes in total -- three each for NSFs and two each for state Olympic bodies.
The infighting among the top brass of the IOA, which came out of a 14-month suspension only last year, came to the open just three days after Bach's first visit to the country after taking over as IOC chief in 2013.
In his one-day whirlwind visit on April 27, Bach had called for unity among the IOA members so that they can work together for the betterment of Indian sports and sportspersons. He has also laid to rest the speculation that India may bid for 2024 Olympic Games.
Discontent against Ramchandran had been brewing for quite some time now with many members feeling that the IOA chief was running the show all by himself without consulting other officials.
Ramchandran's move to keep IOA office bearers, including secretary general Rajiv Mehta, in the dark before he visited Bach in Lausanne, Switzerland, along with Sports Secretary Ajit Sharan did not go down well with some members.