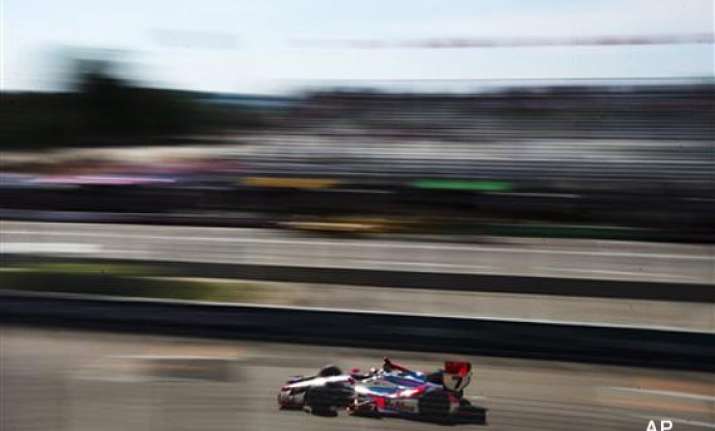 Toronto, Jul 14: Dario Franchitti has won his appeal of a last-lap penalty at Toronto.
Franchitti finished third in Saturday's race at Exhibition Place but learned during the podium celebration he'd been stripped of the finish for blocking Will Power on the final lap.
His Target Chip Ganassi Racing team appealed, and the penalty was overturned roughly two hours after the race ended.
The Ganassi team presented car data that showed steering and braking points from the incident.
Race control also viewed additional video in restoring Franchitti's third-place finish.
Scott Dixon won the race to move into a tie with teammate Franchitti, Sebastien Bourdais and Paul Tracy for seventh on the all-time wins list with 31st.
It was his second consecutive victory.
Bourdais was second but shattered his trophy during the podium presentation.