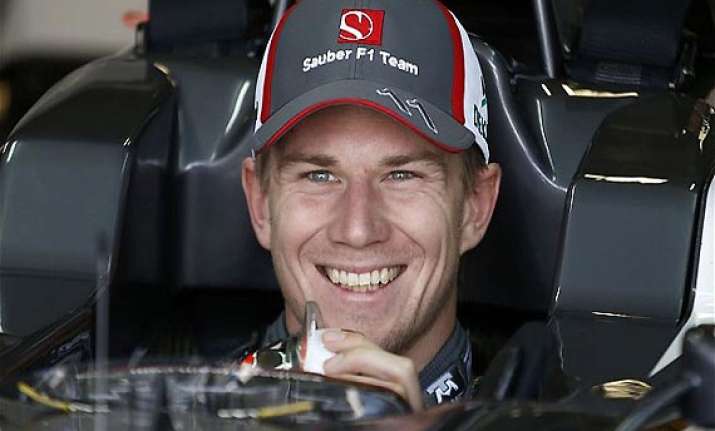 Greater Noida: Sauber driver Nico Hulkenberg is not a fan of the 'spicy' Indian food but Paneer Tikka is one dish that he looks forward to during the Formula 1 week in a country he finds 'exotic'.
Hulkenberg, who has impressed most by his showing in the second half of the year, is no stranger to India having spent two seasons with Force India.
"India is a very exotic country. As regards the food, I am not that used to it and certainly don't like spicy food, so that makes it quite tricky, and I always have to ask for a very, very mild dish. Paneer tikka is actually my favourite local dish there which is delicious," Hulkenerg said in a team preview ahead of the Indian Grand Prix at the Buddh International Circuit (BIC) here next weekend.
How does he find the BIC track?
"Last year I had a good result in India as I finished eighth, so it was great to get some points. It is quite a nice track and one of the modern ones with some tricky sectors, especially sector two as there are a lot of corners that are combined. It is not one of my favourite circuits, but it is still nice to be driving there," said the German.