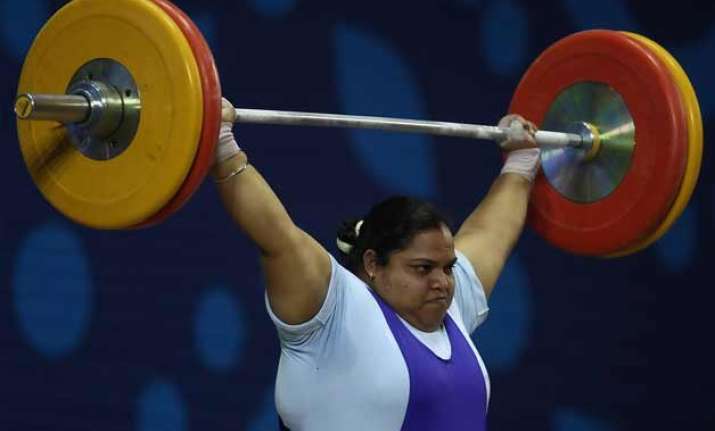 New Delhi: Yet again a large number of players of National games have been found guilty in dope charges. The shocking part is that most of them are women players.
The biggest name among guilty players is of 2006 Melbourne Commonwealth gold winner in weightlifting - Geeta Rani. From long time Geeta has been number one in 75 kilogram category.
She won the gold medal in the Women's ᄗ kg category at the 2006 Commonwealth Games. She won three silver medals in the Asian Championship in 2004 and a bronze medal in the 2003 Afro-Asian Games held in Hyderabad. In 2010 Commonwealth Games, she ranked 4th in the Women's ᄗ kg categories. In fact she won gold medal in the recently held National games in Kerela.  In 2006, she was honored with Arjuna Awards.
Apart from Geeta, the other players who have been caught guilty are Haryana weightlifters Harjeet Kaur and Komal Wakale from Maharashtra.
Hammer throw player KM Rachna from Punjab too has been charged guilty in dope test.  Rachna, who belongs to UP, has been temporarily removed from NIS Patilaya where she was getting trained for Reo Olympics.
According to NADA, Geeta's urine sample contained steroid 17 B Mythyl Hydroxy and Komal's urine sample contained steroid Methanol.  As per the new rule passed in January, now the guilty players will be restricted for four years. It is also believed that few new names can also come forward in dope case. The list may include 8 more players.