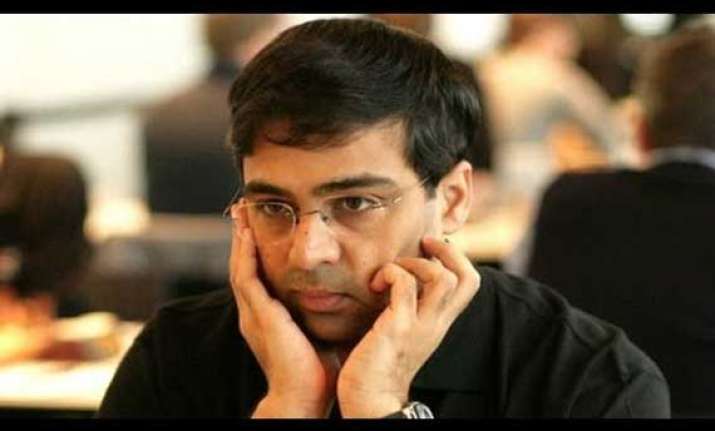 Dubai: Five-time world champion Viswanathan Anand could only manage 7.5 points out of a possible 11 on the opening day of the two-day World Blitz Chess Championship as he won seven games, lost three and drew one, here.
World Champion Magnus Carlsen, who just annexed the world rapid crown as well, seems on course to be the first ever world champion in all three formats at the same time as he took an early lead on nine points from his first eleven games.
Carlsen, who made it clear that he wanted to be the best in all formats of the game, went on a rampage winning the first five games and then a momentary halt that came with a loss against Lu Shanglei of China did not dampen the spirit of the highest rated player in the world.
Like in rapid, Anand got off to  a very slow start in the blitz as well losing two games out of first three rounds itself. The Indian was shocked by Yuriy Kryvoruchko of Ukraine in the opening round and then again in the third round he suffered another defeat at the hands of Vladimir Fedoseev.
Keeping in mind that it was a long tournament, Anand won a few games and then again in round eight eight another surprise awaited him as he went down to Markus Ragger of Austria. The Indian ace however recovered to post three victories on the trot in the last three games of the day to remain joint eighth with ten rounds still to come in the strongest ever extravaganza in blitz chess.
Towards the end, Anand came up with victories over Amin Bassem of Egypt and Russian duo of Nikita Vituigov and his long-time rival Alexei Dreev respectively. While he showed glimpses of returning to form in the fastest version, its still a long way to go for the Indian ace.
However, it may be recalled that Anand defeated Carlsen in the rapid and should there be an encore by him in blitz as well, a lot can happen in the last ten rounds.