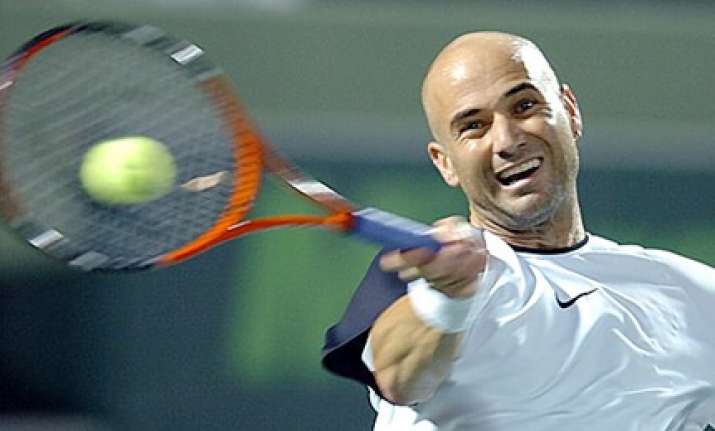 Eight time Grand Slam winner and one of the finest tennis players, Andre Agassi, has made a sensational confession that he lied to tennis authorities about his use of hard drugs in order to escape a ban.
Agassi tested positive for the highly addictive drug, Crystal Methamphetamine and duped the Association of Tennis Professionals into believing he had taken it by accident.
Agassi (39) writes how he took Crystal Methamphetamine, possession of which carries a maximum five-year jail sentence in the US in 1997, when his form was falling and he was having doubts about his impending marriage to actress Brooke Shields.
The American tennis legend reveals his use of the substance in his new autobiography "Open" and that he received a call from a doctor working for the ATP in the autumn of 1997 to inform him that he had failed a drug test.
"My name, my career, everything is now on the line. Whatever I've achieved, whatever I've worked for, might soon mean nothing," The Times quoted Agassi, as writing in his autobiography.
"Days later I sit in a hard-backed chair, a legal pad in my lap, and write a letter to the ATP. It's filled with lies interwoven with bits of truth," he adds.
Agassi also writes that he has always secretly hated playing tennis and lived in fear of his bad-tempered and violent father.