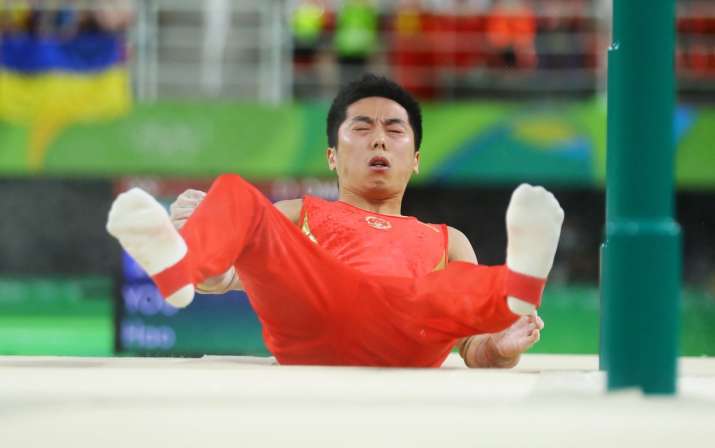 A few days after its state run media ridiculed India for its poor performance in Olympic games, China is staring at its worst ever Olympic performance in last two decades.
With 17 golds, China presently stands at third position in the medal table of Rio games. US tops the table with 28 gold medals while Great Britain is at the second position with 19 gold medals.
If China finishes Rio games at third position then it will be its worst Olympic performance since 1996.
China has finished second in the medal table in every Olympic event since 2004. In 2008 Beijing Games, China claimed its highest ever gold medal haul of 51. China had won 16 gold medals in 1996 games.
Chinese frustration was evident in an editorial of state-run Xinhua news agency which termed it "the worst Olympic flop".
No gold for #CHN gymnasts, #TeamChina have suffered the worst Olympic flop at #Rio2016 pic.twitter.com/Gnhke1SCQp

— Xinhua Sports (@XHSports) August 16, 2016
"No gold for #CHN gymnasts, #TeamChina have suffered the worst Olympic flop at #Rio2016," Xinhua tweeted.
The tweet also underlined that no Chinese gymnast could manage to win any gold for the country.
The tweet was also accompanied by a photograph of the Chinese gymnast You Hao splayed out on the ground after falling during the men's parallel bars final on Tuesday night.
Xinhua had earlier posted a photograph of the medals table showing China behind Great Britain.
Saved that tweet for you, @XHSports
Not sure why I thought you might delete it~https://t.co/69cU6LLRFv pic.twitter.com/rvKMW0Rc5M

— RF Parsley (@sanverde) August 16, 2016
"You're kidding me? The country which has never finished above China is about to," read the tweet, which was later deleted.
Interestingly, Chinese state media had ridiculed India a few days back for its poor performance in Olympics.
An article in Toutiao.com had counted lack of infrastructure, poor health, poverty, girls not being allowed to participate in sports, boys being coaxed into becoming doctors and engineers, the popularity of cricket over other sports, India's fading hockey glory and lack of information about the Olympics in rural areas among reasons behind India's poor Olympic show.
"India has 1,200,000,000 people, and is the second populous country following China. But India's getting scarce medals in the Olympic Games. Why? Counting by population, India ranks the last in Olympic medal number, India got only six medals in the 2012 Olympics, while none were gold," the article said.
"Counting the recent three (2004 Athens, 2008 Beijing, 2012 London) Olympics, if the medals were given equally to the whole population, India ranks last,"  it added.
Taking a pot shot at the obsession of Indians with Cricket, the article said, "Cricket is the national sport of India. Indians love it so much that it has been religion-like. In India, those who don't like cricket could be regarded as pagan. Because of this, many young people don't have the courage to receive other sports training. Indians love cricket and are proficient at it, but sadly, cricket is not among the Olympic events, Indians can't win a gold medal with it."