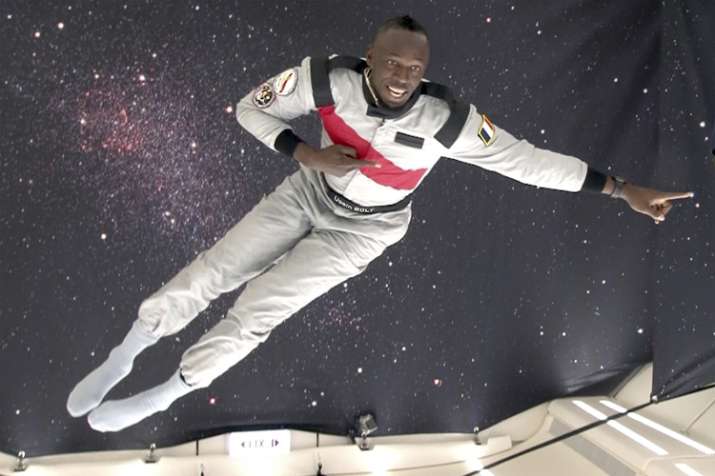 Was it a bird? A plane? No, Usain Bolt's latest publicity stunt.
The eight-time Olympic gold medalist took a zero-gravity flight over France on Wednesday, courtesy of a champagne producer.
Taking a break from his efforts to become a professional soccer player, Bolt said he felt like a "kid in a candy store" after spending about four minutes floating and joking around in near-weightless conditions.
Aboard the Airbus A310 plane, the 32-year-old Jamaican caught a free-floating globule of champagne in his mouth and ran in low-gravity conditions.
Bolt even challenged his fellow passengers - French astronaut Jean-Francois Clervoy and CEO of Novespace and French Interior designer Octave de Gaulle -  for a foot race in zero gravity.
And guess what? The fastest man on Earth went on to win the race, proving that there's no stopping Bolt even in zero gravity.
Talking about his post-victory celebrations, Bolt didn't do his signature gesture and instead took a few sips of the Mumm Grand Cordon Stellar - a champagne.
The bottle was designed by de Gaulle for future space tourists as it's apparently easier to drink from this bottle in zero gravity.
(With inputs from AP)