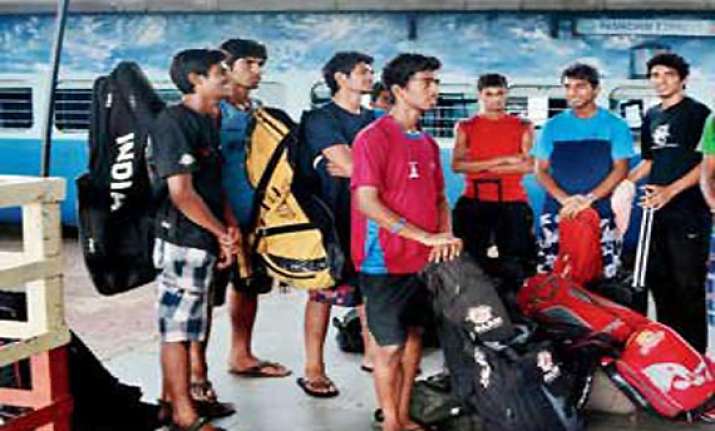 Mumbai, Jun 8: Fifteen Mumbai players who had gone to take part in the Junior National Hockey Championship in Sonepat, Haryana, returned home after a gruelling 18-hour-long ordeal on the Paschim Express, travelling in the train pantry, and near stinking toilets.
Mumbai Hockey Association had booked their return tickets, but the berths were not confirmed. The players had to squeese inside the pantry car, later thrown out by pantry staff, and spent the night standing near stinking toilets.
The team manager Cornell Fernandes wangled a sleeper berth for himself by paring Rs 1,500, while the team coach Alex D'Souza had to take a flight because his mother was ill.
Maharashtra Hockey Association president Mangha Singh Bakshi said, "We had purchased tickets for their trip from Mumbai, but I don't know whether they were confirmed. Perhaps they did not get tickets due to the holidays. I don't know the status of the return tickets so I cannot comment on that."
Mumbai team captain Anup Valmiki said, "I've travelled for six or seven hockey camps, but this was the worst ordeal we suffered. There wasn't even enough place to stand in the general compartment.
"We met the TC and he promised he'd try and arrange seats for us. By evening, we were made to sit in the pantry car. At 10 pm, the pantry workers shuttered the coach and told us to leave.
"Most of the players were scattered all over the train. We later moved near the toilets of the AC sleeper coach, but the AC attendant chased us off."