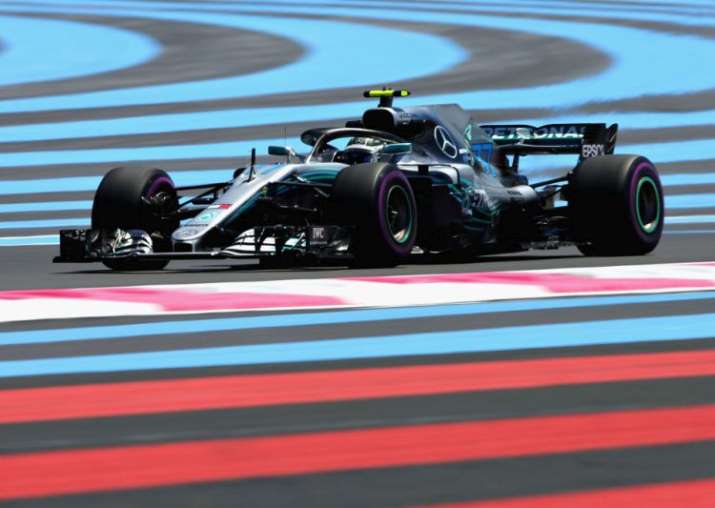 Heavy rain kept drivers in the garage for most of the final practice of the French Grand Prix on Saturday with Valtteri Bottas of Mercedes ending up fastest in the washed-out third session. None of the 20 drivers got in more than five laps before going back to the pit lane when a storm rolled in and unleashed a downpour.
Fernando Alonso (McLaren), Charles Leclerc (Sauber), and the pairs of Williams and Toro Rosso cars ventured out to test the wet surface with 10 minutes left of the hour-long session ahead of Sunday's race.
Qualifying is later Saturday.
Defending champion Lewis Hamilton steered his Mercedes to the best time for both of Friday's dry practice sessions, as drivers got their first chance to run on Paul Ricard Circuit with Formula One returning to France after a 10-year absence.
Brendon Hartley will start the race from last place after Toro Rosso had to change his Honda engine on Friday. That earned him a grid penalty because the team had already used its allowance of engine parts.
Ferrari's Sebastian Vettel leads Hamilton by one point at the top of the standings after seven of 21 races.