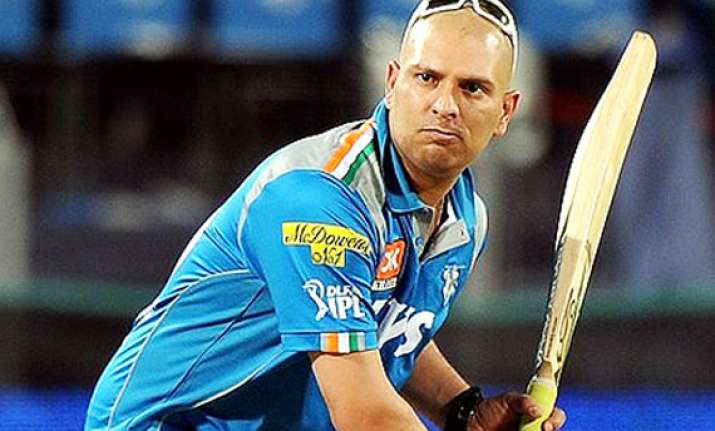 New Delhi, Jun 20: India's World Cup hero Yuvraj Singh backs his team to win the World Twenty20 in Sri Lanka in September-October, when he hopes to return to cricket after recovering from cancer.
Singh has told the "ICC Cricket 360" TV show to be broadcast on Thursday he considers India the favorite because it has the "biggest hitters" and will be the strongest side if it "can sort out" its bowling.
Singh feels Australia and South Africa will be the strongest rivals in the Sept. 18-Oct. 7 tournament.
Singh, named the player of the World Cup last year, concedes his comeback will not be easy after treatment for a rare germ cell cancer near his lungs.