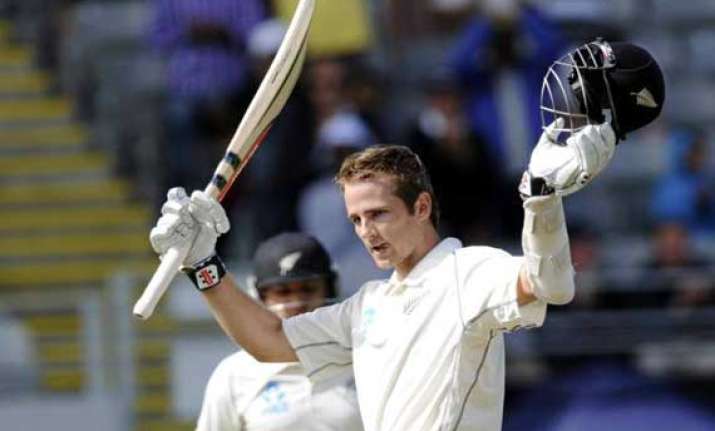 Wellington: Key New Zealand batsman Kane Williamson was today all praise for the Indian bowling attack after the Kiwis were shot out for a paltry 192 runs on the first day of the second and final Test here.
"They bowled very well. They sort of picked up from where they left off in Auckland (in first Test). Credit goes to their bowling attack," Williamson said at the press conference after the first day's play.     
He said the Basin Reserve pitch was a tough one to bat on but gave the credit to the Indian bowlers for exploiting the conditions well.     
"Looking at the pitch, we expected it to be tough. We played on a green one here before against the West Indies (in December), but they did not bowl as well as this Indian side.
They bowled very short. It is hard to compare but yes, it was tough out there and the nature of the surface, the quality of bowling was much tougher.     
"It was a good challenge for our batting unit and we will have to try and apply that same pressure with the ball tomorrow," said Williamson.     
Talking about the toss which his captain Brendon McCullum lost all through the tour by the Indians, he said, "That would have been a nice toss to win. But it's been uncanny, not one toss the whole series is just ridiculous."     
New Zealand did make some inroads thereafter dismissing
Murali Vijay
and
Cheteshwar Pujara
cheaply, but
Shikhar Dhawan
's 71 unbeaten runs took the visitors to 100/2 at stumps.     
"It was definitely a good challenge batting first on that pitch and it was nice to scrape together a bit of a scrappy total. Coming into tomorrow, we will have to bowl a bit better.     
"Naturally, there is probably less and less swing as the game develops but there is still plenty there. We showed that the ball is still swinging even after 28 overs. There is still that threat there if the boys can put it in the right areas for long enough (tomorrow)," said Williamson.