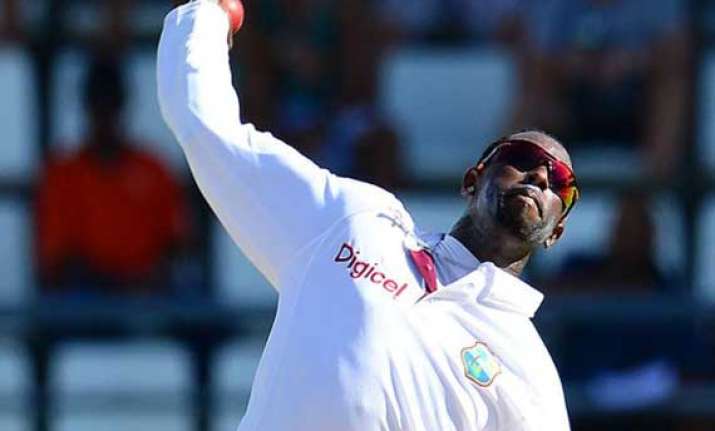 St. John's (Antigua): Suspended West Indies spinner Shane Shillingford returns to action this weekend after undergoing remedial work on his bowling action.
The 31-year-old off-spinner is set to appear for third-placed Windward Islands, when they face leaders Jamaica in the Regional 4-Day Tournament starting Friday at Sabina Park in Kingston, Jamaica.
Shillingford was suspended from bowling by the International Cricket Council (ICC) after he was reported to the ICC for suspected illegal actions during the Test series in India last year.
"Obviously, I am extremely happy that I will be playing this weekend," said Shillingford who has played 14 Tests for West Indies, grabbing 65 wickets at 32.32 apiece. He has never appeared in a One-day or Twenty20 International.
"I have put in a lot of hard work over the past few months. It was a bit tough at first, but once the coaches told me what I had to do, I went straight to work. I just had to be really patient and I worked really hard."
Shillingford underwent remedial work in Barbados under the guidance of former Barbados and West Indies fast bowler Vasbert Drakes with input from West Indies Head Coach Ottis Gibson.
"I am happy for the advice that I have received from the coaches, especially Vasbert, and I must also thank everyone for the support they have given me during this period," he said.
Shillingford also underwent a biomechanical bowling analysis conducted by a research team at the University of Western Australia March 4 in Perth.