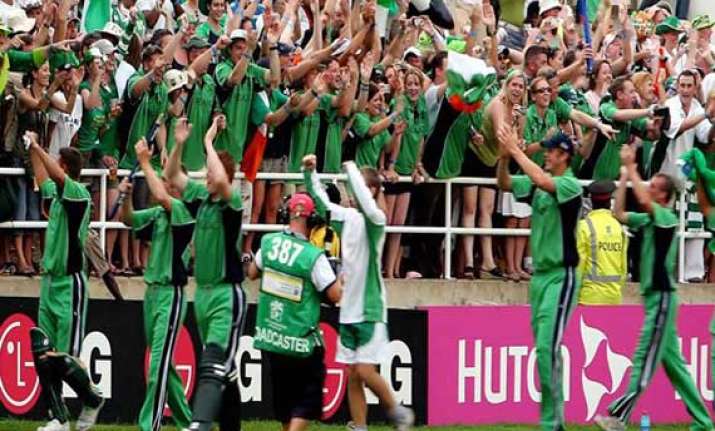 Kingston (Jamaica): Ireland's coach, Phil Simmons, has described the upset win over the West Indies as a much-needed confidence booster ahead of next month's World Twenty20 in Bangladesh.
Ireland steamrolled the World T20 champions by six wickets in the first of two T20 Internationals at Sabina Park Tuesday, reports CMC.
Simmons, the former West Indies player, has also warned his players not to rest on their Tuesday's success as they look to close out the series Friday.
"It's a big victory as it came in West Indies' backyard. So, to beat the world champions, it's going to give us a lot of confidence, especially going into the World T20s," Simmons said.
"It's good for us to beat (ICC) Full Members and especially the better ones such as the West Indies."
Ireland's first ever T20 win over West Indies follows heavy defeats against Guyana and Jamaica in the recently concluded Nagico Super50.
Simmons believes that while many West Indian players were still feeling the effects from the Nagico Super50 tournament his team which was eliminated before the semi-finals had enough time to rest and get acclimatised.
"I think we've had more time to prepare and we were sharper today and got accustomed to the conditions," said Simmons.
"We bowled a lot better than we've done in the past and we also fielded a lot better. Our bowlers did the job and we came out on top."
Simmons praised the disciplined bowling of Alex Cusack as well as Tim Murtagh and Kevin O'Brien, who picked up two wickets each to restrict the West Indies to a paltry 116 off their allotted 20.