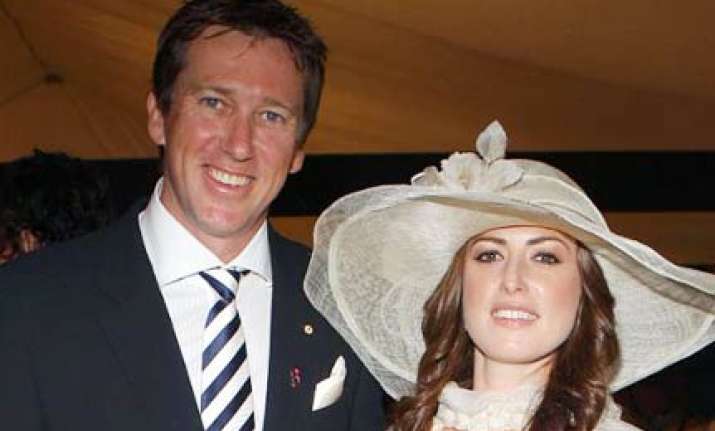 Melbourne: Former Australian cricketer Glenn McGrath has reportedly tied the knot with Sara Leonardi in a private ceremony in Sydney, reports DNA.
Channel 7 reports that the event was held at their luxury waterfront Woolooware home about 3pm AEST with the date kept a closely held secret, until now.
The property was almost completely shrouded by white sheets, with the pair believed to have signed a deal with a women's magazine, reports the Herald Sun.
There were just nine guests at the ceremony, with no cricketers believed to have been among the guests.