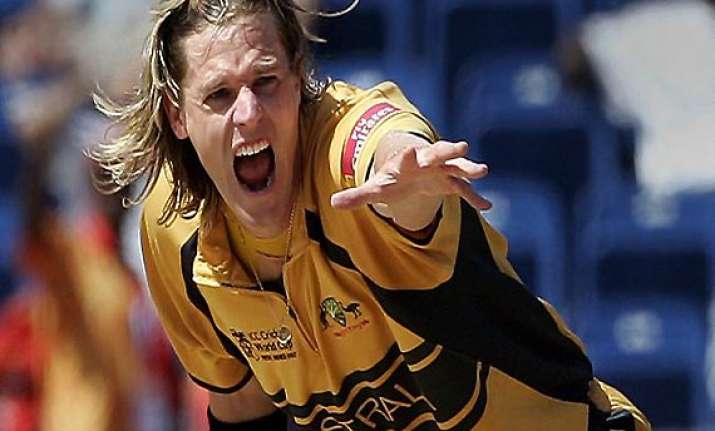 Sydney: After an average success in cricket former Australian medium fast bowler Nathan Bracken will contest in next month's national elections. He will be joined by another sport person from football.
The lanky pace bowler will run as an independent in the New South Wales seat of Dobell north of Sydney.
"I will be running as an independent for the seat of Dobell for the election and Lawrie McKinna will run in Robertson as an independent," Bracken, who played five Tests and 116 one-day internationals, tweeted on Monday.
Bracken, 35, who is suing Cricket Australia for failing to adequately deal with a knee injury which ended his career, said he wanted to focus on local issues such as unemployment.