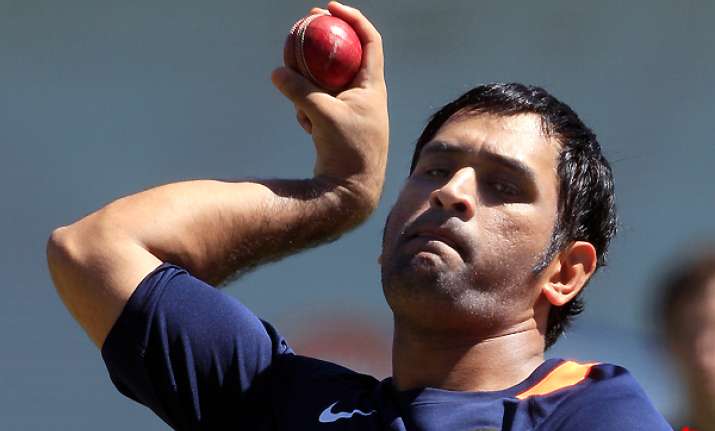 Sydney, Jan 2: Indian cricket captain Mahendra Singh Dhoni today conceded that the confidence of his side has taken a hit after five successive Test losses on foreign soil but insisted that the team would bounce back in the second cricket Test against Australia starting tomorrow.

After the 0-4 whitewash at the hands of England last year, India lost the series-opener against Australia in Melbourne last week.

"It does affect it (team confidence) a bit, but it's not something to get bogged down about because we all know as to what exactly happened and you learn a lot from the mistakes that you make so we are looking at the positives. In the last five Test matches abroad that we have lost we have still had plenty of positives," Dhoni said ahead of the match here.

"We need to improve as a unit, rather than just improving as a bowling or batting side. Unlike in England, we have not faced a lot of injuries here so it's a positive. The Australian team will have to keep the pressure on the batting line-up and the bowlers also at the same time," he added.

Dhoni was pointedly asked if Tendulkar's long-awaited 100th international hundred was proving to be a distraction for his side.

"It's a big distraction for the media which is good for us. Wherever we go, people talk about it. As a team, we would like him to score it as quickly as possible. There is no other reason apart from the fact that it's a big milestone and we would love to enjoy and be part of his success," he said.

The Indian captain was certain that Tendulkar's 100th century was inevitable. He also said that Tendulkar doesn't appear affected by the delay in milestone.

"We all know it will happen. It may happen in this Test match, it may happen in the next Test match or in this series. You can't really stop it from happening. I don't think he personally thinks about it a lot.