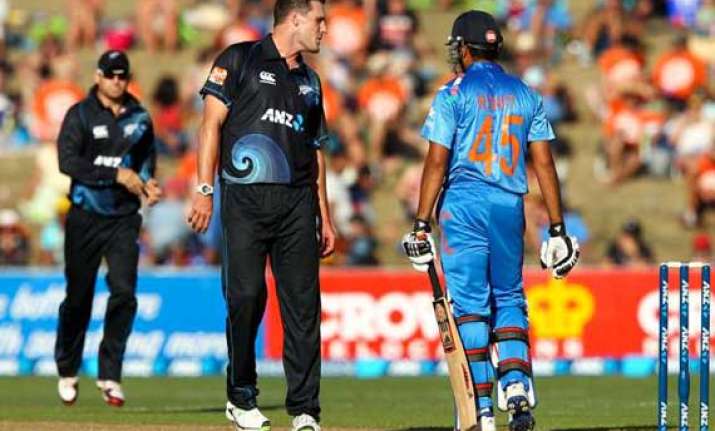 Whangarei (New Zealand):  Hammered in the ODIs, the Indian cricket team would look to make a fresh start in its so far disappointing tour of New Zealand when it takes on the hosts in a two-day practice game here tomorrow to build up for the two-match Test series.
The ODI series was a thorough disaster for the visitors, who lost their number one ranking in the course of the 0-4 thrashing.    
And Mahendra Singh Dhoni's men would be aiming to put that behind them when they begin the Test leg of the tour here. The Test series starts February 6.     
It is a quiet town, much like Napier where the ODI leg started two weeks ago.     
The tour started without much fan-fare allowing the Indian team nearly five days of practice, and while they made good use of the facilities provided there, it didn't really show up on the field in the ensuing contests.     
Whangarei is similarly quiet and perhaps the team could do with some introspection, away from the spotlight. It is a parallel reflection from the South African tour previously, wherein the Indian team had also lost the ODI series, riddled with short bowling and inadequate application from both batsmen and bowlers.     
The big difference is that their practice game on that tour was washed out due to unseasonal rains and wet outfield.
Here, on the other hand, the bright sun is out and the visitors should enjoy two good days of cricket.     
Despite missing out on practice in South Africa, the team showed enough resilience to bounce back from their ODI series loss and perform well in the two-Test series, albeit losing it 1-0 as well on the last day of the trip.     
They can take heart from that performance and hope to find some solutions to the many problems that dogged them on their overseas journeys recently.