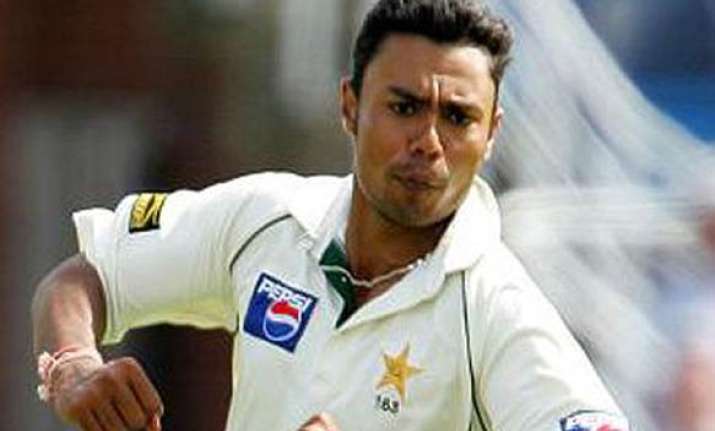 Islamabad, July 02: Pakistan leg-spinner Danish Kaneria filed a court petition on Saturday demanding that the Pakistan Cricket Board allow him to play test cricket or explain why he's not being considered for selection.

Sindh High Court set Monday for the first hearing.

Kaneria, Pakistan's most successful test spinner with 261 wickets in 61 matches, has been sidelined from test action for eight months.
"I have not got any justice from the PCB, but I hope to see justice done at the Sindh High Court," Kaneria told The Associated Press in a telephone interview from Karachi.

"My target and priority is to play only for Pakistan again," Kaneria said. "I believe there is enough cricket left in me and I could serve my country."
In November last year the PCB prevented Kaneria from traveling to the United Arab Emirates for Pakistan's test series against South Africa without disclosing a reason.

In England, Essex police cleared Kaneria of criminal charges in Sept. 2010 over allegations that he was involved in spot-fixing during a county match against Durham in 2009.

The PCB said it would comply with any requests from the court.

"Whatever order the court passes, it has to be implemented in letter and spirit," PCB's legal adviser Taffazul Rizvi told The AP. "If we were asked to appear, we will fulfill all the legal requirements."

Kaneria said he had cooperated with PCB's integrity committee.

"I have provided them all the documents which they asked me, but I fail to understand why they are not clearing me," Kaneria said.

Kaneria also said he submitted bank account and property details as well as his communication with the International Cricket Council, Essex police and Essex cricket club.

Kaneria said the PCB refused to accept an e-mail from Essex in which the club said it did not renew Kaneria's contract for the 2011-12 season due to financial reasons and because they wanted to focus on its batting lineup.

Kaneria did compete in Pakistan's domestic cricket league last year for his employers Habib Bank Limited and Karachi. AP