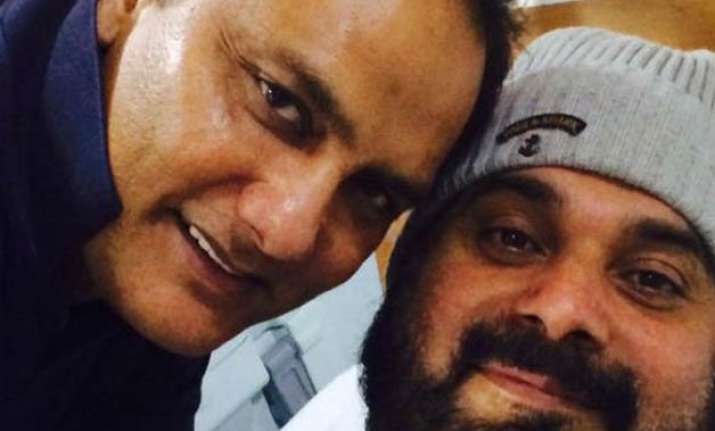 Navjot Singh Sidhu, who is currently in a Delhi hospital undergoing treatment for Deep Vein Thrombosis, had a surprise visitor on Thursday.
His former Indian teammate Mohammed Azharuddin turned up to see him even though Sidhu was not allowed to meet anyone.
Azharuddin told staff at the Indraprastha Apollo Hospital that his 'brother' was inside. The hospital checked with Sidhu's family before letting the former Indian captain in.
Sidhu later posted a photo on Twitter along with the words, "Old Gold, old wine, old friends - still the Best!"
The two have had a chequered relationship. Sidhu infamously left the Indian tour of England in 1996 after a clash with Azhar, who was then the captain.
The exact reason behind the spat was only revealed 15 years later when Jaywant Lele, who was then the BCCI secretary, came out with his memoir.
Apparently Azhar used to greet Sidhu with a phrase that was considered abusive in North India but not in Hyderabad. Sidhu misunderstood Azhar's intentions, decided enough was enough, and walked out of the tour in a huff.   
But they seem to have firmly buried the hatchet now.