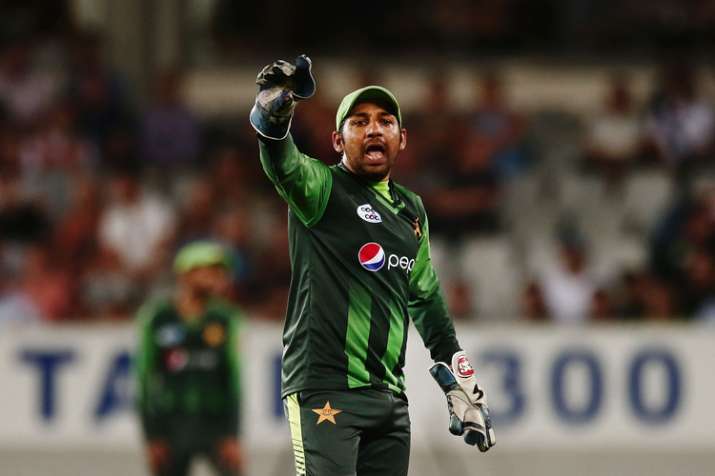 With Pakistan firmly in sight of a 5-0 ODI series victory over Zimbabwe, captain Sarfraz Ahmed tried to emulate former India captain Mahendra Singh Dhoni. However, things didn't go as per the plans.
Imam-ul-Haq smashed his third century of the series and Fakhar Zaman became the fastest batsman to complete 1,000 runs in ODIs as Pakistan swept Zimbabwe 5-0 with a 131-run win in the fifth one-day international on Sunday at Queens Sports Club in Bulawayo.
During the 48th over of the Zimbabwe innings, Sarfraz removed his wicketkeeping gloves to try his hands at bowling. 
July 22, 2018
Asking Zaman to keep wickets in his place, Sarfraz bowled the 48th over and conceded just 6 runs.
However, Sarfraz returned to bowl the last over of the innings and it was then when things didn't turn out the way he would have wanted.
Bowling in international cricket for the first time, Sarfraz was tonked for a huge six by Zimbabwe's Peter Moor. The Pakistan captain ended up conceding 15 runs in the two overs he bowled.
However, Pakistan comfortably won the match by 131 runs and completed a series whitewash.
It is worth mentioning here that former India skipper and wicketkeeper batsman Dhoni too tried his hands at bowling and came out in flying colours.
Dhoni has one international wicket to his name when he dismissed West Indies' Travis Dowlin during the ICC Champions Trophy 2009 in Johannesburg.