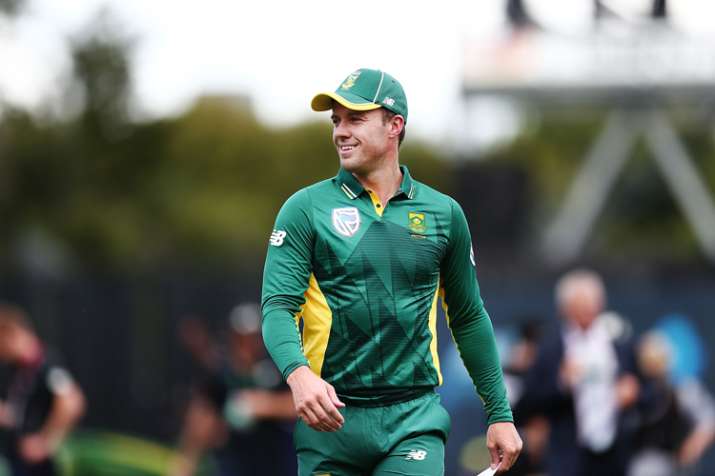 When AB de Villiers announced his retirement from international cricket via a video message on May 23 earlier this year via the micro-blogging site Twitter, millions of cricket lovers and fans around the world fell in a state of despair. Everyone dreaded the prospect of not seeing their favourite Mr. 360 showcasing his pyrotechnics on the cricket field.
While everyone paid tributes to De Villiers on a stellar career, there was also a fear among his fans that he might not play in the domestic T20 leagues, especially the Indian Premier League (IPL) where his status is nothing short of a cricketing god.
Recently in an interview with IOL Sport, the maverick cricketer has put paid to all the rumours surrounding his IPL future.
"I will keep on playing IPL for a few years, and I would like to play for the Titans, and help some of the youngsters. But there are no set plans. I haven't been able to say that for a long time," he revealed when asked about his future plans. 
"There are some offers on the table from around the world, but it will be nice to wake up and wonder what to do; to be normal," he added.
AB has for long been a phenomenon in cricket, especially in the IPL where he has enthralled the stadium crowds with his gun fielding and explosive hitting. Talking about his experience playing in the IPL and India in general, AB expressed his fondness for the country and Bangalore in particular. 
"Bangalore is a special place, a second home, really. I played my 100th Test there, and obviously, RCB is a massive part of my life. India as a country has taken me in, and it's hard to explain what that feels like. I just play cricket," he said.