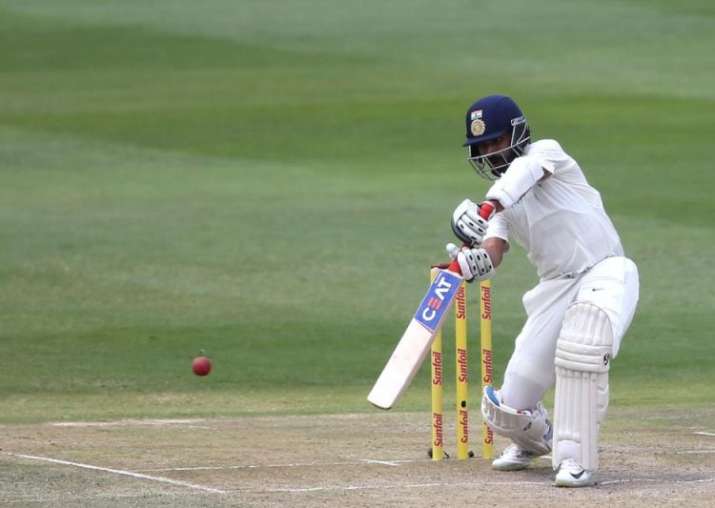 Both cricket fans and pundits were in a state of shock when captain Virat Kohli decided to drop vice-captain Ajinkya Rahane, India's most averaging batsman overseas, in first two Tests against South Africa. The visitors lost both the Tests, though Rahane returned in the third match to help India claim a consolation victory.
Although Rahane contributed with 9 and 48 runs in the successive innings of the Test match, his presence gave India a boost on a tough wicket. He established two vital partnerships stands with Kohli (41) and Bhuvneshwar Kumar (33) to guide India to a 63-run win.
The 29-year-old batsman from Maharashtra revealed what all he and captain Kohli discuss when they bat or field together. "We enjoy each other's company on the field, whether we bat together or stand in the slips. We discuss a lot of cricket, talk about our plans and goals during partnerships," Rahane said as quoted by Hindustan Times.
"We were enjoying ourselves during that partnership. We were trying to be positive from the word go. Surviving was not an option there. Our mindset changed during that partnership. After that, Bhuvi and I got some runs. That changed the game and got the momentum going for us," he added.
Even though Rahane denied commenting on his contribution in the team selection, he explained whatever they decide as vice-captain or captain, it's for the good of the team.
"Sometimes, you have to respect the decisions because they are good for the team. My nature is such that if someone knows what's best for the team and is deciding accordingly as captain, I will respect that. And I respected that. I never think about myself," Rahane said after missing the first two Tests in South Africa.
However, Rahane claims that the working relationship between him and Kohli is "very good".
"Whatever we think as captain and vice-captain, it's for the good of the team. Behind every decision taken by the captain, there is always a specific thought. If something's on my mind, I go up to him and share it.
"We respect each other's decisions. Our thinking is like that. It's a team sport so you have to stay together and back each other," he added.
Under the captaincy of Kohli, India lost the three-match 2-1, before claiming the six-match ODI series 5-1 and T20I series 2-1, their first ever series triumphs in South Africa.