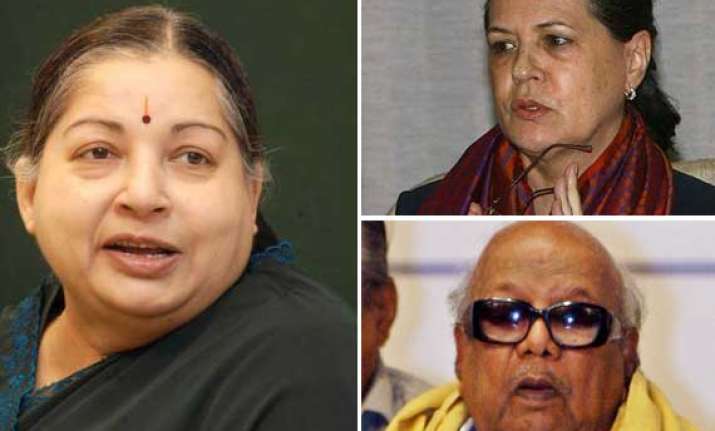 An intense desire to sweep the Lok Sabha election in Tamil Nadu has led Chief Minister J. Jayalalithaa to free the three Indian and four Sri Lankan Tamils involved in the assassination of former prime minister Rajiv Gandhi, the law be damned.
It is highly unlikely that Jayalalithaa and her AIADMK will receive tonnes of extra votes because of her decision that has triggered predictable political reactions in Tamil Nadu. The so-called Tamil nationalist sentiments are already aligned with one party or the other, and will more or less remain where they are.
What the actor-turned-politician has achieved in one stroke is to kill a possible alliance involving the DMK, the Congress and the DMDK of actor Vijayakant. The three-party grouping could have given her headaches in the battle for the 39 Lok Sabha seats in Tamil Nadu plus the sole seat in adjoining Pondicherry.
With the DMK backing the decision to free the seven who were serving life imprisonment and with the Congress coming out strongly against any move to let the convicts walk free, Karunanidhi will have to think twice before aligning with the Congress, lest he be accused of "betraying" the Tamils.
In 2009, the DMK won 18 Lok Sabha seats in Tamil Nadu with a vote share of 25.1 percent, the Congress (aligned with DMK) won eight seats (15 percent), the AIADMK got nine seats (22.9 percent) and the DMDK secured no seat even as it grabbed a whopping 10.3 percent of votes.