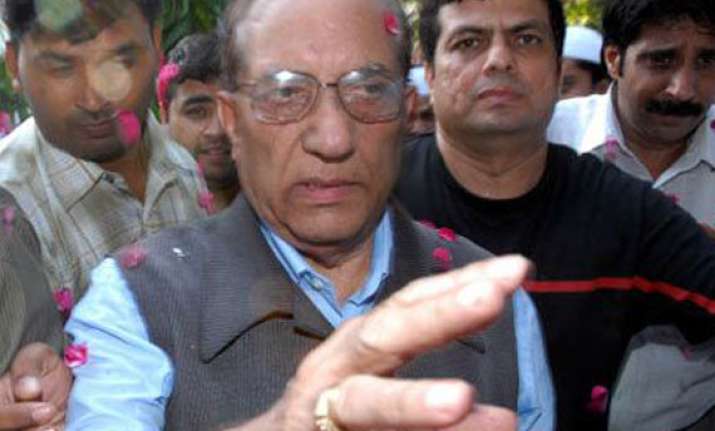 New Delhi, Nov 13: Making a veiled attack on BJP, the RSS today said there is no "strong" opposition to the Sheila Dikshit government and warned the ruling Congress that any attempt to privatise water could lead to riots and deaths as had happened in Bolivia in the year 2000. 

RSS in its mouthpiece 'Organiser' alleged the Congress government in Delhi was planning to privatise water which would cause immense hardship to the common people.
 
"Water is a national resource which cannot be anybody's property, to be supplied at a profit. It is a necessity and the government has a basic duty to reach clean water to every household in the country. But Delhi Chief Minister Sheila Dikshit has been making repeated attempts to privatise water since 2000," the mouthpiece said in an editorial of its latest edition.

"One of the reasons that has emboldened the government decision is the absence of a strong political opposition," it said.

RSS claimed that Dikshit has roped in a multinational company to prepare a blueprint for the idea and she had said a few days back that her government was going ahead with the privatisation plan.

The right-wing outfit has warned the proposal if implemented could lead to riots and deaths as had happened in Bolivia, a small South American nation, when the World Bank pushed it to go for privatisation in 2000.

"The water bills skyrocketed. In several cases, half the family income went into water bills. Within weeks, riots for water rights broke out resulting in death and injury. Finally, the government broke the contract," the 'Organiser' said about the water war in Bolivia.

The article said only two per cent of the urban population in the world is served by private water companies, mainly in England and Wales.

"Another six per cent of the world population get water service through privately managed but public owned companies.  If Sheila Dikshit had her way, Delhi would join this miserable lot," it said.

"Water is a necessity for living. If that is going to be affected, people would react and react violently. Let not Delhi become another Bolivia," it said.  It said in Delhi, only a few select "VIP homes" get 24/7 water supply.

Suggesting measures to improve water availability, the RSS mouthpiece said efforts could be made to improve the water table, plugging leakages, stopping pilferage and fixing working metres.

The Delhi government had recently said privatising water would lead to plugging leaks and managing wastage leading to better supply.