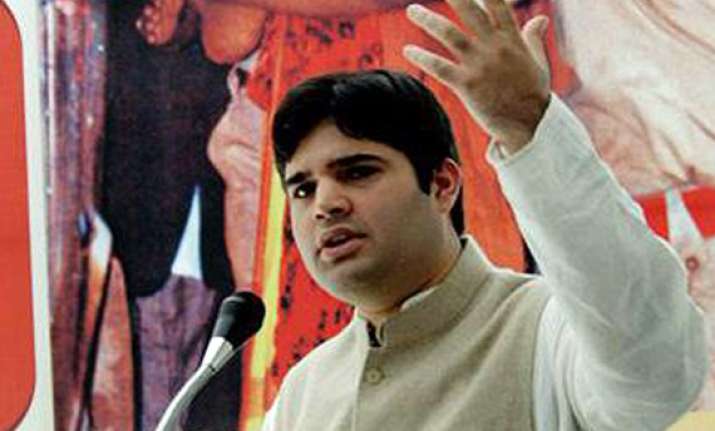 Lucknow, Jun 24:  An emergency all-party meeting should be convened to discuss a plan of action for extending maximum support to flood-hit Uttarakhand, BJP national general secretary Varun Gandhi said today in a letter to Lok Sabha Speaker Meira Kumar.
In the letter, the MP from Pilibhit said tragedies are typically a time for people to come together.
"Today, when the whole nation is shocked and saddened by the enormous and unprecedented scale of devastation in Uttarakhand, I am writing to suggest a coming together of India's Parliament towards a united and collective relief effort," he wrote in the letter released to the press.
"Certain political parties, including my own, have already announced contributions by their members. But rather than individual party pledges, let us address this terrible tragedy together. Let us formulate a joint and cohesive gesture by Parliament as a whole," he said.
Gandhi said such a display of solidarity, bringing within its fold all parties whether or not they have political stakes in Uttarakhand, will strengthen the idea of India and give hope to people struck by the tragedy.
"We could do this through the creation of a consolidated fund by forgoing our salaries for three months," he said,adding that, "We could do this through apportioning a part of our MPLADS funds."
"We could do both or find better options. We could also suggest enhanced tax incentives for corporate and private contributions above a certain amount," Gandhi said.
He said MPs across party lines were ready to contribute and "we just need a co-ordinated  plan of action."
"We may not all belong to Uttarakhand but Uttarakhand belongs to all of us. Because, while we may each represent different constituencies and different parties, we are first and foremost Indians and it must be our priority as elected representatives of the people to respond with urgency and gravity to a national calamity," he wrote in the letter.
"As Speaker of the House, you are uniquely positioned to be the catalyst for that. May I humbly call upon you to summon an immediate emergency all-party meeting to arrive at and announce the maximum support that we as India's Parliament will contribute towards the national relief and rebuilding effort," he said in the letter.