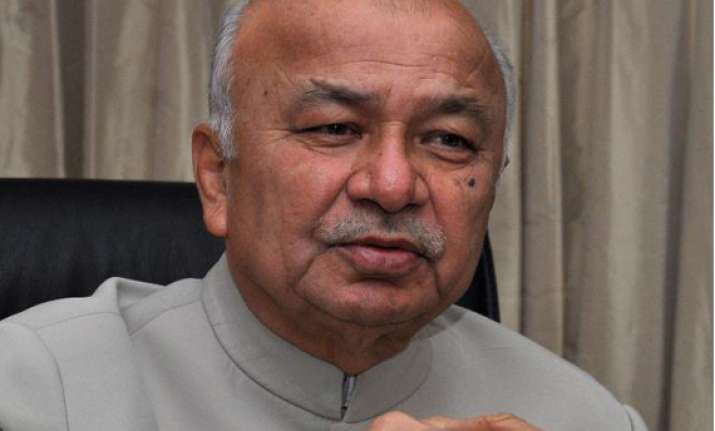 New Delhi, Nov 23: The government is ready for a debate to end the parliament row over FDI in retail but will not agree on a vote, Home Minister Sushilkumar Shinde said Friday.
"The government is ready for a debate on FDI issue but without a vote. We are working a way out of the logjam," Shinde told IANS.
With the issue of 51 percent foreign equity in retail trade disrupting the Lok Sabha for a second day, the Congress core group -- including Prime Minister Manmohan Singh and party chief Sonia Gandhi -- met here to firm up a strategy against the opposition.
Defence Minister A.K. Antony, Finance Minister P. Chidambaram and Shinde attended the meeting.
The BJP and the CPI-M, backed by the Trinamool Congress, want a debate on FDI under parliament rule 184, which entails voting, to corner the government.
The BJP and CPI-M have charged the government with going back on its assurance that it would consult political parties before moving ahead on FDI in retail.
Informed sources said the government was preparing to counter the opposition's demand and would confront it with proof that consultations were indeed held.
"We will expose their claim," a cabinet minister told IANS.
After the core group meeting, Chidambaram said the government was ready for a debate on FDI but there was no question of agreeing to it under rule 184.
"We are ready for a debate. Where is the question of rule 184?" Chidambaram told reporters.
UPA sources expressed hope the logjam would be resolved by Monday when the prime minister has called an all-party meeting.
The winter session ends Dec 20.