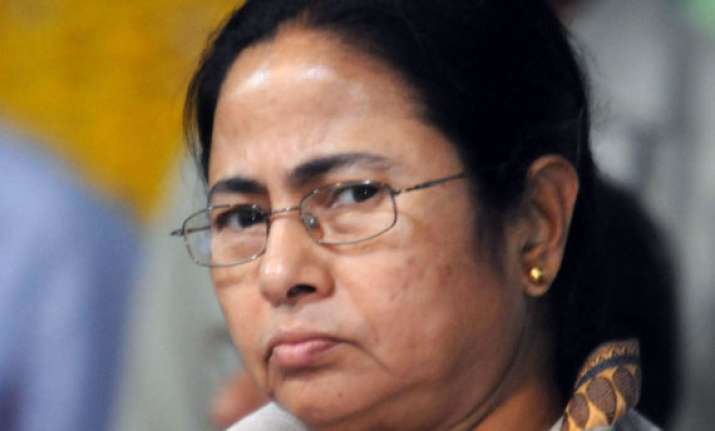 Kolkata: Upset at the ruling Trinamool Congress' loss in Asansol and Darjeeling Lok Sabha seats - both won by BJP, West Bengal Chief Minister Mamata Banerjee Friday attributed factionalism within the party for the defeat.
Discussing the party's Lok Sabha polls performance, in a closed door meeting, Banerjee, also the party chief, asserted that the party would not have lost Asansol, won by Bharatiya Janata Party's Babul Supriyo, had there been unity.
"If we had been together, we would have won Asansol. Sometimes lethargy is not good," Banerjee reportedly said during the meeting.
Banerjee had fielded her close aide and trade unionist Dola Sen from Asansol and following the loss she sacked agriculture minister Moloy Ghatak who was in charge of the election in the parliamentary constituency.
Lamenting the loss at Darjeeling where the Trinamool had fielded football icon Bhaichung Bhutia, Banerjee accused the BJP, which won the seat, of "pooling a lot of money for the seat".
Expressing satisfaction over the party's performance in the Lok Sabha polls where it won 34 of the state's 42 seats, Banerjee also asked party leaders to gear up for the 2016 assembly polls.
With 46 members in parliament including 12 in the Rajya Sabha, the Trinamool leaders also discussed about the party playing a significant role in national politics.