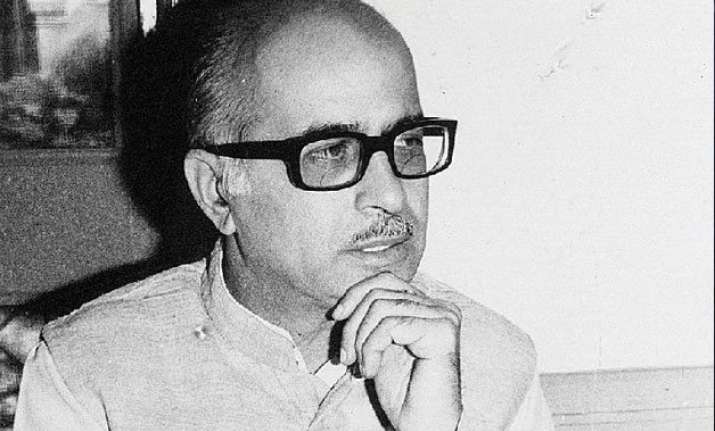 New Delhi: Today is the 88th birthday of Bharatiya Janata Party patriarch (BJP) Lal Krishna Advani.
Given below is the timeline of LK Advani's political career.

November 8, 1927: LK Advani was born in Karachi, in present day Pakistan, to parents Kishenchand and Gyanidevi Advani.

1936-1942: Studied at St Patricks school, Karachi, standing first in every class until matriculation.

1942: Joined the RSS as a Swayamsevak.

1942: Joined Dayaram Gidumal National College, Hyderabad, during the Quit India movement.

1944: Held a job as a teacher in Model High School, Karachi.

12 September, 1947: Left from Sindh to Delhi by propeller aircraft during Paritition.

1947-1951: Organised RSS work in Alwar, Bharatpur, Kota, Bundi and Jhalawar as RSS Secretary in the Karachi branch.

Early 1957: Shifted to Delhi to assist Shri.Atal Bihari Vajpayee.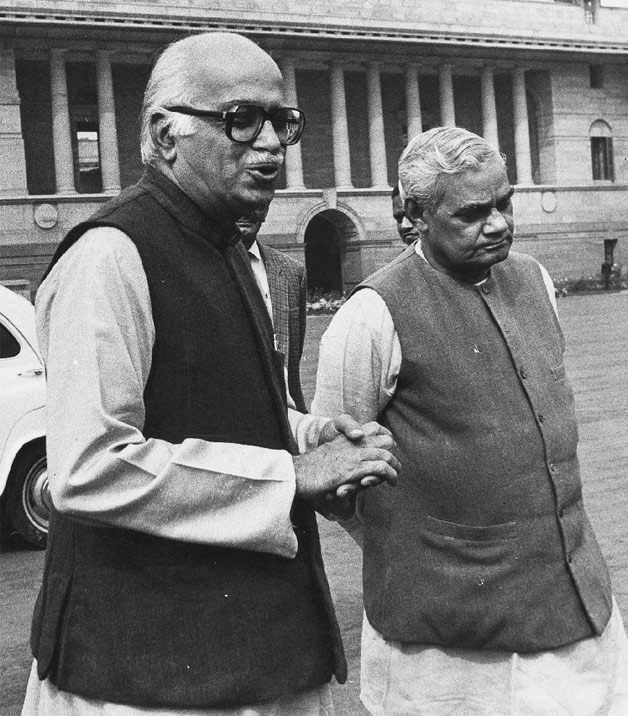 1958-63: Held the position of Secretary of the Delhi State Jana Sangh.

1960-1967: Joined the Organiser, a political journal of the Jana Sangh as assistant editor.

Feb 25, 1965: Married Kamla Advani, with whom he has two children, Pratibha and Jayant.

April 1970: Entered the Rajya Sabha.

Dec 1972: Was elected President of Bharatiya Jana Sangh.

26 June, 1975: Was Arrested in Bangalore during Emergency period and taken to Banaglore Central Jail along with other BJS members.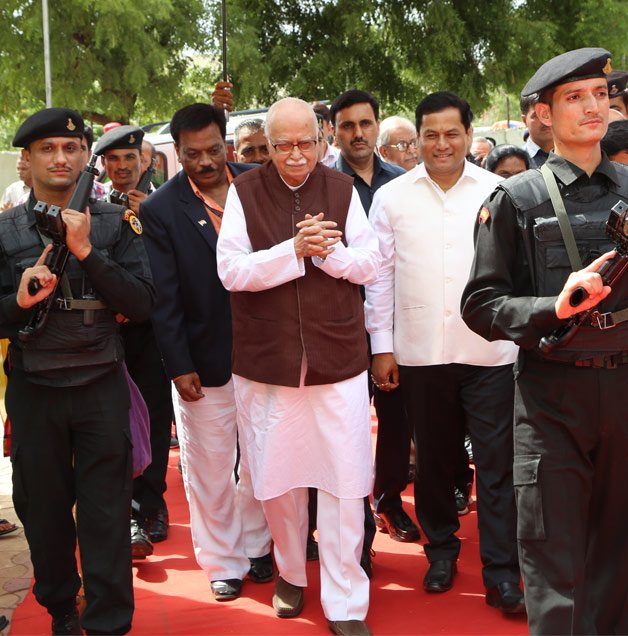 March 1977 to July 1979: Held the position of Union minister for Information and Broadcasting .

May 1986: Became  President of the Bharatiya Janata Party (BJP).

1980-86: Held the position of General Secretary of the BJP.

May 1986: Was announced as party President of the BJP.

3 March, 1988: Was re-elected party president of the BJP.

1988: Held the position of Home minister in the BJP Government.

1990: Began the Ram Rath Yatha from Somnath to Ayodhya.

1997: Began the Swarna Jayanti Rath Yathra to celebrate the Golden Jubilee of India's Independence.

Oct 13 1999 - May 13 2004: Held the position of Deputy Prime minister.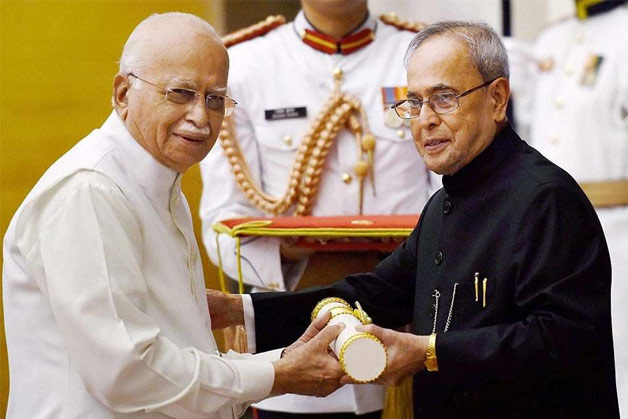 May 2009: Projected as NDA candidate for Prime Minister in Lok Sabha elections, but NDA failed to attain victory.

June 10, 2013: Advani resigns from all three key foras: Parliamentary Board, National Executive and Election Committee after Narendra Modi was given charge of BJP election campaign committee.
2014: Advani was dropped from the BJP Parliamentary Board and included in the Marg Darshak Mandal of the BJP.
2015: He was awarded the Padma Vibhushan, India's second highest civilian honor.