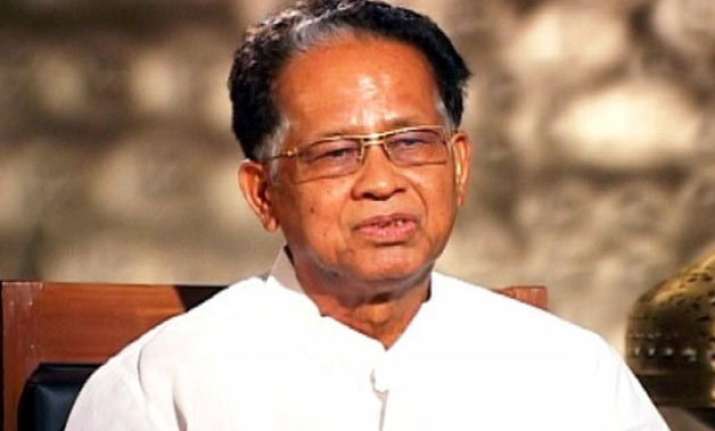 Guwahati: Criticizing the Union Ministry of Home Affairs, Assam Chief Minister Tarun Gogoi yesterday said that the amendments in the Passport (Entry into India) Rules, 1950 and Foreigners' Order 1948 are made in haste thus leaving many key issues unsettled.
The central government has made the amendments through a notification on September 7 last by exempting persons belonging to minority community in Bangladesh or Pakistan who have been compelled to seek shelter in India due to religious persecution or fear of religious persecution and entered into India on or before December 31, 2014, Gogoi said in a statement here.
But the amendment did not mention specifically about their acquiring Indian citizenship, the CM pointed out.
"The amendments have sought to provide relaxation for certain class of foreigners and for their stay in India. It did not mention anything about their acquiring Indian citizenship".
"It is not clear what kind of link is there, if any, with the Citizenship Act, 1955 particularly Section 6-A of the Citizenship Act pertaining to citizenship of persons covered by the Assam Accord and the Citizenship Rule, 2003, the Foreigners' Tribunal Order 1964 and Foreigners' Tribunal for Assam Order 2006," Gogoi said.
The notification did not address certain vital issues concerning foreigners who entered India before December 31, 2014 and have been detected as foreigners by the Foreigners' Tribunals and lodged in detention centres or absconding, he added.
Seeking clarification on a number of important points from the MHA, Gogoi said, "In view of the amendments exempting specified categories of persons from the Foreigners' Order 1946, what will be the status of the cases registered against such specified categories of persons in different Foreigners' Tribunals of Assam?"