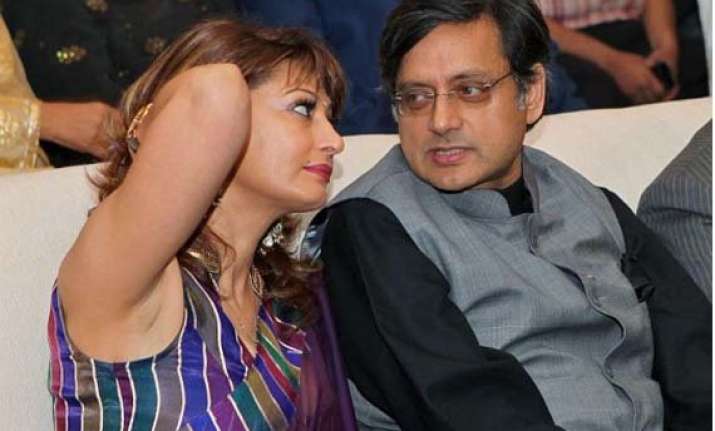 New Delhi: Sunanda Pushkar's death has become all the more mysterious as her brother Ashok Kumar has pointed fingers over former Union Minister Shashi Tharoor's role in his wife's death. Ashok has termed Sunanda's death as 'murder'.
Ashok Kumar alleges that Sunanda didn't commit suicide but was murdered.
"Her death was conspired well in advance", claims Kumar.
While speaking to the media he also cast doubt on Shashi Tharoor, Sunanda's husband. On January 17, the day Sunanda died, Shashi Tharoor was busy at a day long meeting of the Congress party. On his return, he discovered Sunanda's lifeless body on the bed in Leela Palace Hotel, where the couple had checked in a day before.
"That day, after the meeting, Shashi didn't shake hands with anyone", said Ashok alleging probably foul play by the husband.
All India Institute of Medical Sciences (AIIMS) yesterday stated that Sunanda's death was caused by poison and not drug overdose.
Sunanda's brother has demanded a CBI inquiry into the case.
When reporters approached Tharoor, he refused to comment on it.