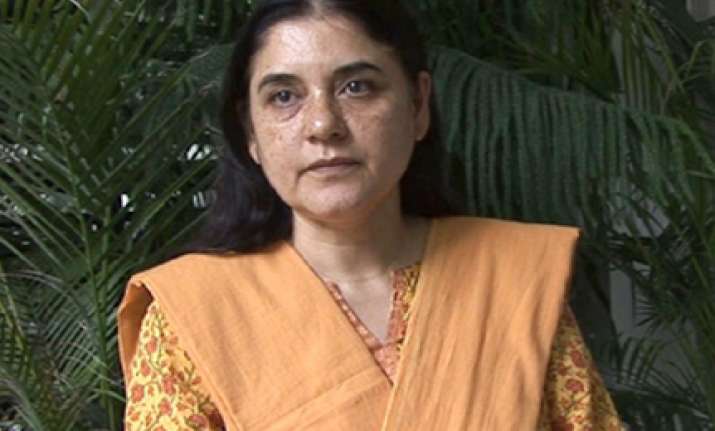 Endorsing Rashtriya Swayamsevak Sangh chief Mohan Bhagwat's prescription for the Bharatiya Janata Party's revival, senior party leader Maneka Gandhi on Wednesday urged it to go for an 'introspection', saying "something is wrong somewhere".
"There is a need to look within as there is something wrong somewhere," Maneka told reporters when asked about her reaction to Bhagwat's remarks on Tuesday, when the RSS chief commented that the BJP needs a 'surgery or even a chemotherapy treatment' after its poll debacle.
"We would have to find out our shortcomings in order to save the party in which we have spent our lives," said the BJP Member of Parliament.
"Nobody likes defeat. We have to look within to save the party," she said. PTI