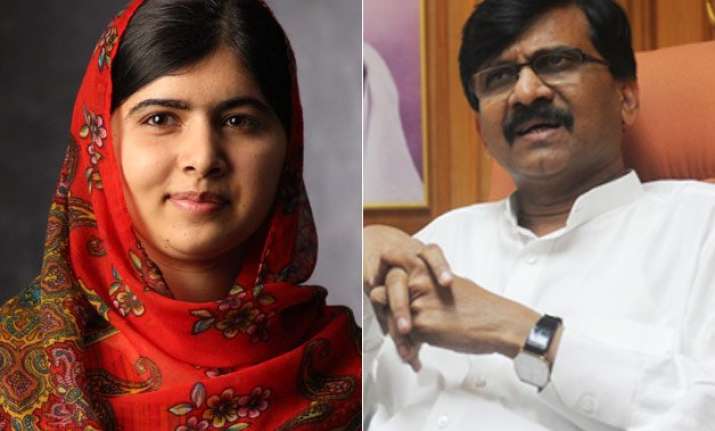 New Delhi: Days after opposing singer Ghulam Ali, former minister Khurshid Mahmud Kasuri and PCB chief Shahryar Khan's visits to Mumbai, Shiv Sena today said that it will welcome Pakistan born Nobel laureate Malala Yousafzai if she visits India.
Party MP and spokesperson, Sanjay Raut, today said that despite receiving severe head injuries Malala in the gun attack, the small girl raised her voice against terrorism in Pakistan.
"Welcoming Malala in India will send a strong message to pro-Pakistani people living here. Malala raised her voice against terrorism while staying in Pakistan and she got a bullet in response of her fight against terrorism... her struggle still continues. If she arrives here, Shiv Sena will welcome her," Raut said.
Malala, who was awarded the Nobel Peace Prize with India's child rights activist Kailash Satyarthi last year, has recently expressed her desire to visit New Delhi.
Shiv Sena activists has recently protested the visit of Ghulam Ali, Kasuri and Khan to Mumbai. The protest led to the cancellation of Ali's concert and Khan's meeting with BCCI officials. But the Kasuri's book launch event was not called off even Sena workers attacked the organisers with ink.
Meanwhile, the Shiv Sena has said that it will not allow any Pakistani actor, cricketer or performer to step on Maharashtra's soil.