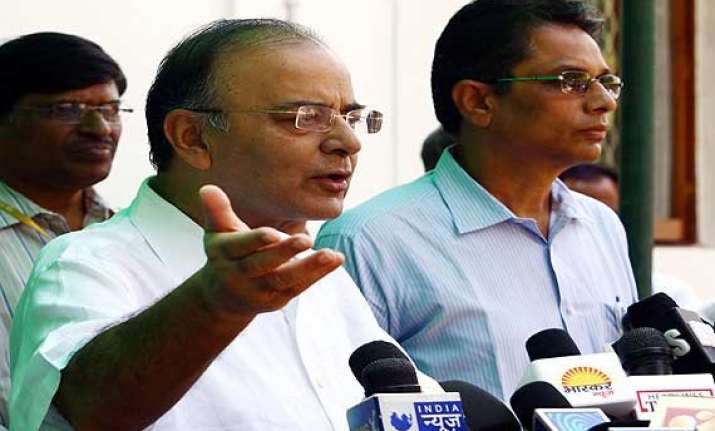 New Delhi: West Bengal-based Rose Valley Group, which is facing clampdown by various agencies for running illicit money pooling schemes, is estimated to have raised Rs 15,000 crore from investors.
Besides companies from this group, around 200 other entities are also being probed by various agencies, including Reserve Bank of India and Securities and Exchange Board of India, the government said today.
 
 The Enforcement Directorate has registered cases under the Prevention of Money Laundering Act, 2002 (PMLA) against Rose Valley Group companies apart from Saradha Group entities.
"The estimated amount collected by Rose Valley Group of companies from investors is to the tune of Rs 15,000 crore. One provisional order for attaching properties worth Rs 295 crore has been issued under PMLA," Finance Minister Arun Jaitley told the Rajya Sabha in a written reply to a query.
Besides, there are complaints regarding non-payment of investors' money against 200 companies. Complaints against these entities, which are not registered with the central bank, have been received or noticed by the RBI's regional office in Kolkata during the last three calendar years and till November 20 this year.
"RBI has sent these complaints to the respective appropriate authorities including the state governments and Sebi for taking appropriate action under law," Jaitley said.
Meanwhile, the Corporate Affairs Ministry has ordered investigation into the affairs of 66 companies, apart from Saradha Group entities, which had allegedly collected money from the people of West Bengal.
Also, Sebi has passed orders against eight companies in West Bengal for undertaking unregistered activities of collective investment schemes.
According to Jaitley, the words 'ponzi companies' are not defined in law in India.
Separately, Minister of State for Finance Jayant Sinha told the Rajya Sabha that there is no proposal to "put a blanket ban on chit fund companies which are registered and regulated under the Chit Funds Act, 1982".
He noted that the government has not received any complaints regarding the alleged frauds by chit fund companies registered under the Chit Funds Act.
In a written reply, Sinha also said that post Saradha scam, steps have been taken by RBI to sensitise public by way of various measures such as launching an all-India campaign warning the public against fraudsters and strengthening its market intelligence.