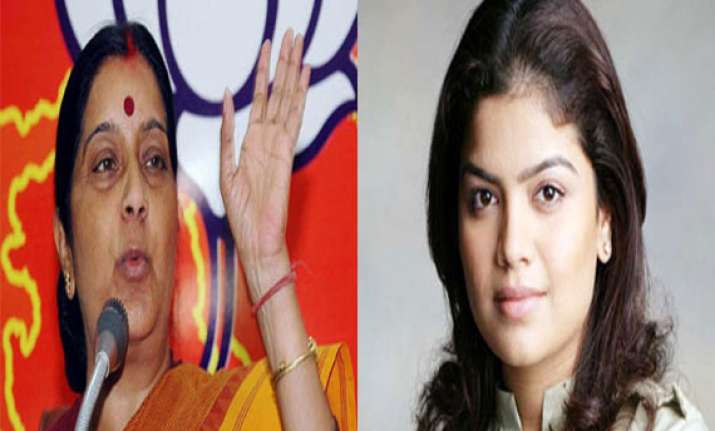 New Delhi: The Bharatiya Janata Party today released its list of 75 candidates for the forthcoming Lok Sabha polls. Leader of Opposition Sushma Swaraj will contest from Vidisha, while Poonam Mahajan, daughter of late Pramod Mahajan, will take on Congress MP Priya Dutt from Mumbai North Central.
Ex-Director General of Police V D Ram will be fielded from Palamu, while former Finance Minister Yashwant Sinha's son Jayant Sinha will contest from Hazaribagh.
Former Karnataka CM B S Yeddyurappa's confidante Shobha Karandlaje will contest from Udupi while sitting MP from Assam Kabindra Purkayastha will contest from Silchar.
Following is the full BJP list of candidates: