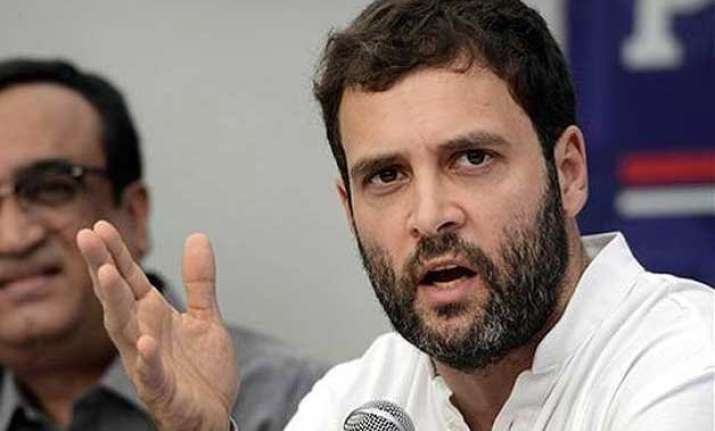 New Delhi: Congress vice president Rahul Gandhi visited the Lady Hardinge hospital on Wednesday where the body of a farmer, who committed suicide at the Aam Aadmi Party's (AAP) rally, was brought for autopsy.
Speaking to the media at the mortuary, Gandhi refrained from commenting too much about an incident that he described as "unfortunate".
He, however, sought to assure farmers and labourers that "they need not worry. We (the Congress) is with you and will help you in every possible way".
On being asked about the rising number of farmers' suicides in the country, Gandhi said: "The farmers are being punished by the (Narendra) Modi government. It is a government that heads the corporates of this country... is fully focused on helping them."
"And this is causing tremendous pain and damage to the farmers and labourers of this country," he added.
His statement came after a farmer from Rajasthan, whose crops were destroyed by rain, hanged himself from a tree here during an AAP rally, held to protest against the controversial land ordinance.