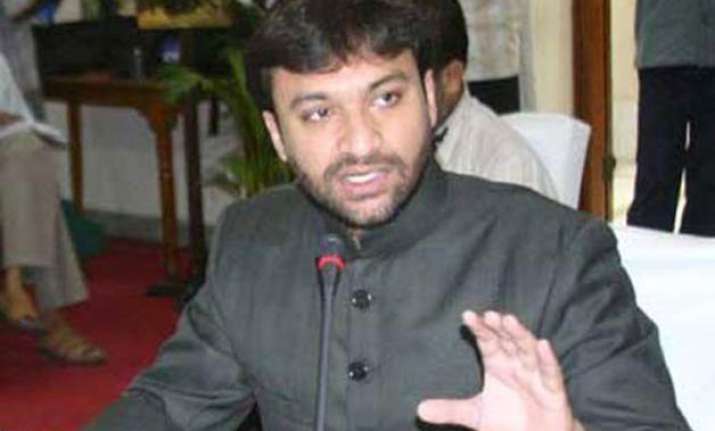 Mumbai: All India Majlis Ittehadul Muslimin (AIMIM) MLA Akbaruddin Owaisi has dared Shiv Sena chief Uddhav Thackeray to hold a rally in his bastion, Hyderabad. 
"What kind of tiger Uddhav is that he doesn't go outside of Mumbai, Look at me, I am from Hyderabad but I travel everywhere. If Uddhav has guts, he should come to Hyderabad," Owaisi said while addressing a rally On Monday for  East Bandra assembly-bypoll.
READ MORE: Owaisi attacks Modi, says his party will continue oppose anti-Muslim elements
"We have made our presence felt in politics of Maharashtra. I challenge Uddhav to contest from Hyderabad and defeat us," he added. 
Owaisi said that whatever Uddhav is today, is just because of his father. "He has not seen the outer world. He considers himself a tiger in Mumbai but this is not the reality."
He also termed Congress candidate Narayan Rane, who is contesting from here, a low profile goon. 
MIM surprised everyone last year by winning 2 seats in Maharashtra Assembly elections. The party is pinning high hopes on Bandra East assembly seat where polling will take place on April 11.
Rane is pitted against Shiv Sena's Trupti Sawant, the widow of former MLA Bala Sawant, and MIM's Rahbar Khan. The by-election was necessitated by the death of Sena MLA.
In October 2014, Sena's Bala Sawant had got 41,388 votes and had defeated BJP's Mahesh Parkar by 15,000 votes. While Khan received 23, 976 votes in 2014 assembly elections and was placed third, BJP and Congress got 25,791 and 12,229 votes respectively.