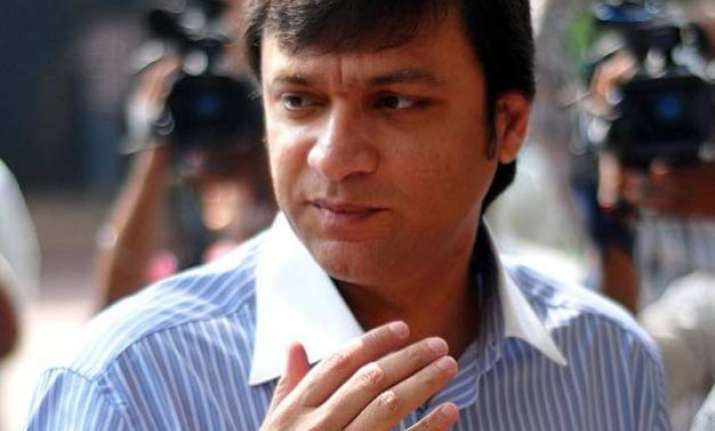 Mumbai: Majlis-e-Ittehadul Muslimeen (MIM) MLA Akbaruddin Owaisi launched a scathing on Prime Minister Narendra Modi saying his party will 'never join hands with the killers of Muslim community'.
"We will continue to oppose them," he said yesterday without taking name of the Prime Minister while addressing a by-election rally to the East Bandra assembly seat in Mumbai.
Owaisi's controversial statements on Modi, BJP and Hindutva have sparked outrage on earlier occasions also.
The MIM leader also came down heavily on Samajwadi Party supremo Mulayam Singh Yadav. He said, during the Lok sabha elections Maulayam had said that Narendra Modi is responsible for Gujarat riots and he will never join hands with him but now, he invites Modi and seeks his blessings for his family members.
"All parties including Congress SP, BSP have tricked Muslims and we are responsible for this. Now we have to cast our votes cautiously," he said.
MIM surprised everyone last year with a 2 seat win in Maharashtra Assembly elections. The party is pinning high hopes on Bandra East assembly seat where polling will take place on April 11.
Meanwhile, the MIM has posed a threat to senior Congress leader Narayan Rane, who is contesting from here, to withdraw his nomination. Rane had unsuccessfully contested assembly polls last year from Kudal Town seat.
Rane is pitted against Shiv Sena's Trupti Sawant, the widow of former MLA Bala Sawant, and MIM's Rahbar Khan. The by-election was necessitated by the death of Sena MLA.
In October 2014, Sena's Bala Sawant had got 41,388 votes and had defeated BJP's Mahesh Parkar by 15,000 votes. While Khan received 23, 976 votes in 2014 assembly elections and was placed third, BJP and Congress got 25,791 and 12,229 votes respectively.