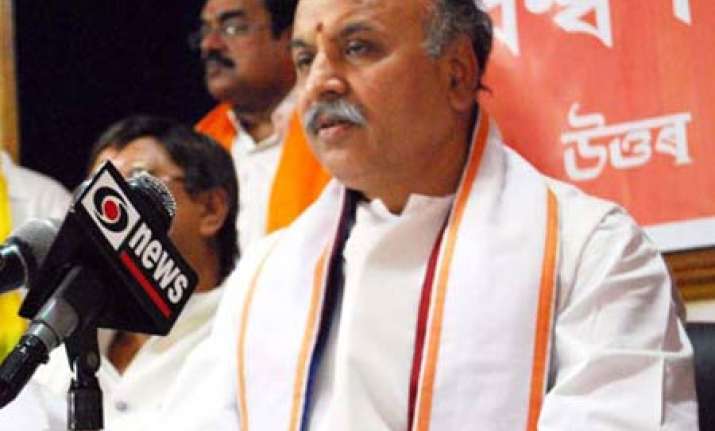 New Delhi VHP demanded that a grand Ram temple be built in the 67 acre plot surrounding the disputed site in Ayodhya and said 'no new mosque' can be built there as it has been established as the birth place of Lord Ram.
"The sant uchadikari samiti (empowered body of Hindu leaders) has passed a resolution that no new mosque can be built in Ayodhya. Neither this side of the Saryu nor that side", VHP international general secretary Pravin Togadia told reporters here.
His comments come even as there have been efforts by some leaders belonging to Hindu and Muslim organisations like RSS and AIMPLB to "work out a negotiated solution" to the Ayodhya dispute.
The VHP leader said another resolution passed by the 'sants' was that Prime Minister Manmohan Singh should fulfil the commitment made before the Supreme court by the former Congress government that if evidence of a temple was found at the site, then the land will be given to Hindus.
"It is the legal and moral duty of the present Prime Minister to fulfil the commitment made by the former government to the Supreme court. The government had said in an affidavit before the apex court that if evidence of a temple was found at the site, then the land will be given to Hindus or else it will be given to Muslims", Togadia said.
He said this affidavit was submitted by the then solicitor after former President Shankar Dayal Sharma sent a reference to the SC under Article 143 asking "if there was a temple or not... give opinion"."To this, the SC had asked the government if we give an opinion what will u do with it?... and the affidavit was filed in this regard", the VHP leader said.
He said even the three judge bench of the Allahabad High court had accepted in their verdict that as per Hindu belief the site was regarded as the birth place of lord Ram and "to take this ahead, a religious ceremony will commence in Ayodhya soon".